Potain Unveils New Generation of Luffing Jib Tower Cranes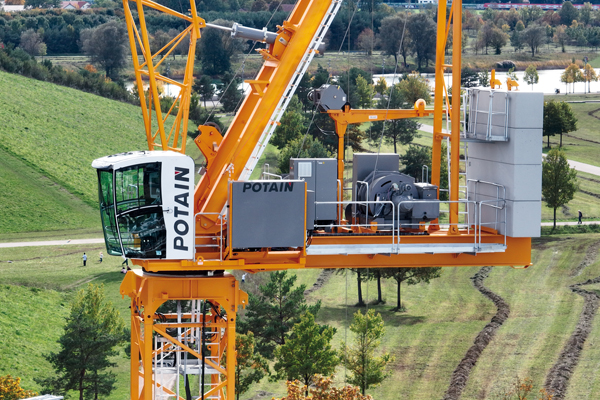 Visitors to Bauma 2022, in Munich, saw the design and technology upgrades that will roll out to the Potain range of luffing jib tower cranes as Manitowoc introduced the first in a new generation, the MR 229. It is the first Potain luffing jib crane to feature Manitowoc's Crane Control System (CCS), the popular control command system that already features on all Potain hammerhead cranes.
Compliant with the latest and upcoming standards, CCS maximizes lifting performance, increases flexibility on the jobsite, improves ergonomics for the crane operator, and decreases commissioning times. Its features include the ability to activate Potain Plus quickly and easily from the cab via joystick control. Potain Plus is the Company's technology that maximizes load curves for cranes while optimizing lift speeds, delivering unbeatable productivity.
In addition, the Potain MR 229 is the first luffing jib crane from the company to come equipped with the new Potain CONNECT™ telematics system, a user-friendly, intuitive solution that gives owners greater control and insight into their cranes, offering seamless integration of remote diagnostics, advanced analytics, and fleet management to boost uptime and machine utilization.
Assembling the crane on-site has been streamlined, with the MR 229 offering reduced windvane spans for easier installation on constrained jobsites.
Once assembled, maximum capacity for the new crane is 14 t and it can be fitted with up to 55 m of jib. The crane offers excellent strength along the load chart and at its 55 m jib end has a capacity of 2.7 t. Lifting power comes from a choice of hoists, including the 110 HPL 35 from the High-Performance Lifting range, capable of reaching speeds of up to 207 m/min.
Source: The Manitowoc Company, Inc.