Demand Grows for Schindler CLIMB Lift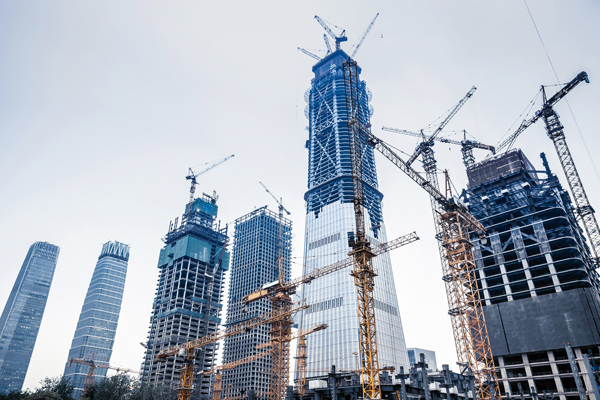 Schindler recently announced several updates for its established Schindler CLIMB Lift, and published data to highlight the system's effectiveness. It is a self-climbing, vertical transportation system that can be used in high-rise construction to move people and goods.
A proven performer, the system has so far featured on over 170 elevators, with further deliveries scheduled as contractors and developers continue to harness the increased speed and productivity it brings to construction.
With developers and construction companies seeking continuous efficiencies on projects, Schindler has made notable additions to its Schindler CLIMB Lift, most significantly extending its compatibility to the Schindler 5500, in addition to its larger Schindler 7000. By offering CLIMB Lift with the Schindler 5500, the product is now suitable to smaller buildings of 150 m and below. In particular, the Schindler 5500 CLIMB Lift has been designed for Machine-Room-Less (MRL) elevator applications. It is a simplified design – yet still derived from the Schindler 7000 CLIMB Lift – which does not require a lifting platform. While still offering the same advantages of the larger Schindler 7000 CLIMB Lift in terms of speed and efficiency, the Schindler 5500 CLIMB Lift is lighter and easier to install. Its design is also more standardized, making it a cost-effective solution.
Schindler has also introduced a new design option enabling integration with the building's formwork during construction.
By integrating the lifting platform and crash deck of Schindler CLIMB Lift with the formwork, the entire system stays closer to the top of the building as construction advances. This integrated design also reduces the components and other materials in Schindler CLIMB Lift, while moving from one floor to the next is faster and easier.
Source: Schindler Elevator Corporation