Nominations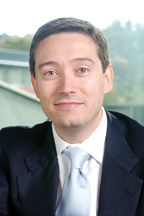 La société internationale d'ingénierie et de gestion de projets AMEC plc. est heureuse d'annoncer que François-Philippe Champagne a été nommé au poste de directeur de l'expansion stratégique le 2 janvier 2008. Monsieur Champagne a également été nommé au Comité de gestion.
De son bureau londonien, monsieur Champagne sera responsable des fusions et des acquisitions ainsi que des stratégies et de la gestion des approvisionnements.
François-Philippe Champagne quitte la société suisse ABB Ltd. où il occupait le poste de vice-président de groupe et conseiller juridique supérieur. Avant de se joindre à ABB en 1999, il était conseiller juridique supérieur du Groupe des opérations européennes et asiatiques de la société Elsag Bailey Process Automation.
La société AMEC plc. fournit des services d'experts-conseils, d'ingénierie et de gestion de projets de grande valeur aux sociétés des secteurs de l'énergie, de l'électricité et des processus industriels. La société offre la conception, la réalisation et l'entretien d'installations stratégiques et complexes pour ses clients.
Source: La société internationale d'ingénierie et de gestion de projets AMEC plc
---
L.M. Sauvé est heureuse d'accueillir Me Jean Cournoyer à titre de nouveau membre de son conseil exécutif.
Spécialiste des relations de travail et avocat de formation, monsieur Cournoyer s'est particulièrement distingué lors d'un passage marqué en politique québécoise, et ce, à plusieurs niveaux. Ministre du Travail et de la Main d'oeuvre et ministre de la Fonction publique à la fois au sein des gouvernements de Jean-Jacques Bertrand et de Robert Bourassa, il a entre autres, assumé les responsabilités relatives à la Commission des accidents du travail, de la Commission du salaire minimum et de la Commission de l'Industrie de la construction.
Négociateur et médiateur chevronné, il a été l'homme de confiance du Gouvernement du Québec lors de nombreux conflits de travail et autres crises sociales connexes vécus par la société québécoise au cours des dernières décennies. Il a complété sa carrière politique provinciale en tant que ministre des Richesses naturelles du Québec, où il fut notamment responsable d'Hydro-Québec et de la Société de développement de la Baie-James.
Source: L.M. Sauvé
---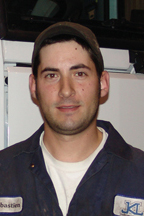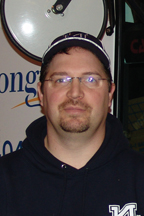 Johnathan St-Louis, président de Équipements JKL Inc. est heureux d'annoncer l'arrivée de Daniel Doré, commis aux pièces et de Sébastien Gougeon, mécanicien, au sein de son équipe.
Équipements JKL Inc. est le distributeur au Québec des balais de rue Allianz/Johnston, Allianz/Madvac et des tracteurs Holder.
Source: Équipements JKL Inc., (450) 968-2222
Appointment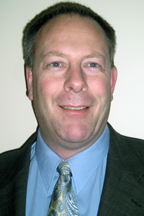 Simmax Corporation is pleased to announce the appointment of Brent Fisher, MBA to the position of president of Simson Maxwell, effective January 1, 2008.
Brent Fisher has been a member of Simson Maxwell's senior management team since 2004 as vice president of Sales and Marketing and has over 25 years experience with building systems, electrical and mechanically related markets in Management, Sales and Service roles. He has successfully grown Simson Maxwell's sales group and has played a leading role in the development of several other key areas of the business.
Simson Maxwell is the leading manufacturer, supplier and service provider of Power Generation and Industrial Engine products and services in the Canadian industrial and commercial market places.
Source: Simmax Corporation
---
The North American Building Material Distribution Association (NBMDA) announced recently that Len Kopec has been elected president of the association.
Len Kopec, president and CEO of The Wolf Organization in York, Pennsylvania, has more than 35 years of distribution industry experience. He has been actively involved with NBMDA serving on the association's Executive Committee and holding a variety of volunteer positions over the years.
"I am honored to serve as NBMDA president, I hope to continue to build on the momentum of past president, Roger Debnam and further NBMDA's mission of providing top-quality education and networking to our members," commented Mr. Kopec. "I look forward to the coming year and all that we can accomplish."
Len Kopec began his career at The Wolf Organization nearly 25 years ago as a sales manager in the flooring division and was soon advanced to general manager. His strong sales and management skills led to his appointment as president of Wolf Distributing Company and later to chief operation officer in 2002 before his current role as president and chief executive officer of The Wolf Organization, a 40 year member of NBMDA.
Len Kopec will serve as president through the 2008 Annual Convention & Tabletop Business Session, which takes place November 12-13, 2008 at the Gaylord National Resort & Convention Center in National Harbor, Maryland.
For more information on NBMDA, visit www.nbmda.org or contact NBMDA Headquarters at (888)747-7862.
Source: North American Building Material Distribution Association
---
Safety Vision, a global provider of mobile digital video solutions, announces the addition of Christopher Fritz as chief technology officer. In this new role, Mr. Fritz will focus on developing technical solutions that help account executives win proposals in the mass transit, law enforcement and pupil transportation sectors. He will also be integral in developing partners to round out the company's mobile video solutions suite and identifying new technology trends that keep Safety Vision on the leading edge.
"Chris will spearhead our wireless and managed video solutions portion of our business. His entrepreneurial spirit and technical background will help keep Safety Vision in the forefront of the mobile security market and we are excited to have him part of the team," states Rex Colorado, vice president of sales and new product development.
Christopher Fritz brings over 11 years of experience in developing and managing advanced imaging systems for industrial applications, consumer products and the government. Prior to joining Safety Vision, he served as director of mobile video products and a founding member of Light Speed Mobile where he was responsible for the management of sales and engineering. He was fundamental in several business starts, is the author of 5 patents pending, and has written technical papers.
Source: Safety Vision, L.P.
---
International Truck and Engine Corporation recently announced the appointment of Steve Bruford as vice president of global product creation for its truck group.
Steve Bruford will provide engineering and product development leadership for all of Navistar's truck product lines and will reside at Navistar's Truck Development and Technology Center in Fort Wayne, Indiana. He will report to Ramin Younessi, vice president, business and product operations.
With more than 29 years of global product development experience in all fields of automotive engineering and commercial vehicle design as well as the defense industry, Steve Bruford has performed in a number of executive level assignments prior to joining Navistar. He has served in supplier roles as well as a vertically integrated OEM and holds 19 design patents.
Steve Bruford received his bachelor's degree in mechanical engineering from Loughborough University in Loughborough, England. In addition, he holds a master's in science from Hertfordshire University in Hatfield, England.
A wholly owned subsidiary of Navistar International Corporation, International Truck and Engine Corporation is a leading producer of medium trucks, heavy trucks, severe service vehicles, MaxxForce brand diesel engines, parts and service.