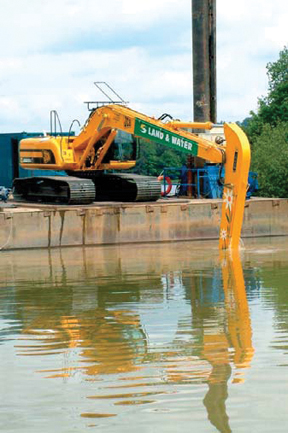 Canada Chooses PANOLIN
Reknowned Swiss speciality non-toxic and biogradeable lubricants manufacturer, PANOLIN AG enthusiastically announces that Distribution Enviro Énergie Inc. will be their authorized Canadian importer.
Enviro Énergie has been diligently reviewing and renewing all relevant approvals for use of PANOLIN products by major manufacturers such as Caterpillar, Komatsu, John Deere, Volvo, JCB, Palfinger, Liebherr, Doosan, Hitachi, and others within Canada prior to this announcement. They have also been hard at work collaborating with utility and other speciality customers such as the St. Lawrence Seaway Commission, Bosch-Rexroth, Alstom, and others who are involved in the construction and refitting near waterways. Essentially Enviro Énergie wants everyone who uses oils and lubricants in mobile or static equipment in sensitive locations to be aware of the availability of the PANOLIN product range.
One drop is enough...
It only takes one single drop of oil to contaminate as much as 3 m3 of water!
Regulations dictate that a 1 m3 soil contaminated with conventional mineral based oils would require the reclamation and treatment of at least 10 m3 from the site. This high cost for a non-intentional spillage is what Enviro Énergie hopes to address with the introduction of the PANOLIN products.
PANOLIN lubricants are digested by micro-organisms present in the soil or water to a level of 70% - 78% within 28 days.
Applications for PANOLIN lubricants are numerous and cover all kinds of machines used on the worksites.
The majority of original equipment manufacturers approve – and use – biodegradable PANOLIN lubricants first fill.
For more than 20 years PANOLIN has worked to develop biodegradeable synthetic lubricants, which is why they are used in over 800 000 machines in more than 40 countries. This represents over 1 billion hours of service for these ecologically friendly lubricants.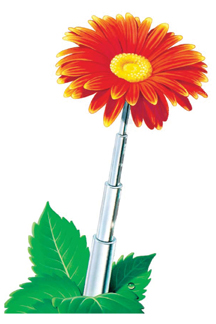 PANOLIN lubricants are made from saturated synthetic ester base oils and carefully selected non toxic additives to provide excellent resistance to oxidation, corrosion and wear, without compromising environmental compatibility. They conform to major international environmental standards such as: Germany's Der Blauer Engel, Austria's Ö-Norm C 2027, Czech Ecolabelling Agency's Ekologicky Setrny Vyrobek 15 – 02, United Kingdom's EA_Standard, Holland's VAMIL Regulation, Japan Environment Association's Eco Mark, Swedish Standard 15 54 34 (SP-list), United States' BioPreferred Lubricants and Europe's EEL (European Eco-label).
Their technical performances and longevity allow a 5 to 6 times longer service life over a conventional mineral oil offsetting the minimal initial cost per liter between both. In the case of a machine using a 800 l capacity hydraulic system after 12 000 service hours, and comparing the cost of a mineral oil to a biodegradable oil, including the cost of consumables (oil and filters), machine shut downs, and manpower... the net result is in favor of the PANOLIN biodegradable oil with a margin of about 30%, even with the more expensive initial cost.
Such fiscal and ecological economies do not just make good environmental sense, in today's world they can mean the difference between profit and not. Enviro Energie plans to introduce these products and will have more information available at the upcoming National Heavy Equipment show in Toronto, and Expo Grands Travaux in Montreal.
Source: Distribution Enviro Énergie Inc.