EVO Plants, Hamm Rollers Debut at CONEXPO-CON/AGG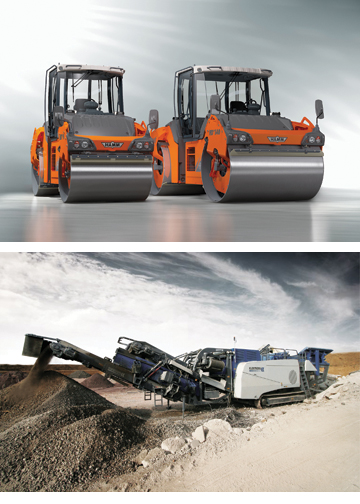 Wirtgen America is moving from the outdoor display area to its 2860 m2 exhibit inside the Central Hall at CONEXPO-CON/AGG 2011.
On display will be the exciting new MR 110 EVO mobile impact crusher plant. Kleemann's EVO line constitutes the next generation of impact crushers, and represents a genuinely new evolution for the entire plant spectrum in terms of performance, economic efficiency and equipment longevity.
New from Wirtgen America will be the Hamm HD+ 110 VO featuring both conventional vibration and exclusive Hamm Oscillation compaction. Also new will be the Hamm GRW 280, an advanced-design eight-wheel pneumatic roller.
With the exception of a handful of models, all equipment exhibited will be either new to Conexpo-Con/Agg, or improved while retaining the original model numbers.
Wirtgen America will be exhibiting at CONEXPO-CON/AGG 2011.
Source: Wirtgen America, Inc.