K-Tec Earthmovers Achieves ISO 9001:2008 Certification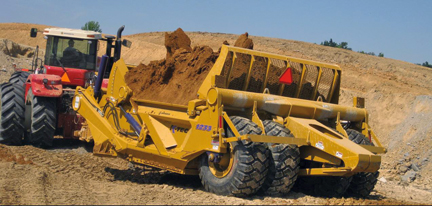 K-Tec Earthmovers Inc. has announced that the company has achieved ISO 9001:2008 Certification. K-Tec is a worldwide supplier of heavy-duty earthmoving scrapers for the construction, mining, and agricultural industries.
Achieving ISO 9001:2008 Certification is an accomplishment to recognize total quality management practices throughout the K-Tec organization. Quality testing, standardized processes, and a focus on customer satisfaction are several of the compliances that K-Tec instituted to meet the internationally recognized ISO standard. The achievement of certification is another step for K-Tec to further promote the high-quality scraper product while standing behind a 3-Year Structural Warranty.
"K-Tec has already seen a significant improvement in the quality of product since achieving the highly-regarded ISO standard. We have also noticed a decrease in warranty claims, due to the improved quality control checks within our organization," says general manager, Russ Goossen. The quality standard certification will allow K-Tec Earthmovers Inc. to further advance into international markets to solidify K-Tec as an industry leader in the pull-pan scraper market.
Source: K-Tec Earthmovers Inc.