Nominations
---
Constantino Lannes, president of Sennebogen LLC, announced the appointment of Ryan Zenor as Regional Sales manager for its northeastern sales territories of North America.
Mr. Zenor will work closely with Sennebogen distributors and customers in the New England states and in the eastern provinces of Canada, from Manitoba to Nova Scotia. He has completed several weeks of orientation at the Sennebogen training center in Stanley, North Carolina.
Source: Sennebogen LLC
---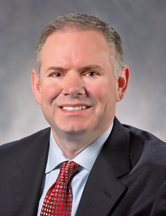 Veolia Environmental Services North America (VESNA) recently announced the appointment of Jeff Adix as president and CEO of the organization. He replaces Richard Burke, who left the company to serve as president of Advanced Disposal Services (ADS), which acquired the assets of Veolia ES Solid Waste.
As president and CEO of VESNA, Mr. Adix will be responsible for the overall performance, growth and operations of the company, which include the collection, treatment and recycling of hazardous wastes and turn-key industrial cleaning and maintenance. He brings a unique perspective to his new role, having previously worked for Veolia from 2000 to 2009. During this time, he served as a member of VESNA's Executive Committee and held senior management roles of increasing responsibility, including senior vice president of Support Services and CFO for the company's former solid waste business.
Most recently, Mr. Adix served as vice president of Audit Advisory Services for ManpowerGroup. Prior to this role, he was an executive vice president with Manpower Group's Right Management business, with global responsibility for both financial management and strategic planning. Mr. Adix also brings international acquisition, joint venture and strategic development experience to Veolia, gained from time with S.C. Johnson.
Jeff Adix began his career with Arthur Andersen in Milwaukee, Wisconsin. He remains a Certified Public Accountant and earned an MBA from the University of Wisconsin-Milwaukee, along with an undergraduate degree in business administration from Drake University.
---
Iowa Mold Tooling Co. Inc. (IMT) is proud to announce that Glen Ashdown has been hired as the company's new senior chief engineer. He brings with him more than 20 years of experience in the design, manufacturing and product support of large mobile equipment.
In his new role, Mr. Ashdown will be responsible for leading the IMT engineering team and helping drive new product development for the company's line of material-handling equipment and commercial vehicles. In addition, he will work to strengthen current product support efforts to ensure IMT customers continue to realize superior customer service.
Prior to joining IMT, Glen Ashdown had worked with mobile equipment manufacturers including Pierce Manufacturing, American LaFrance and Western Star, where he held a variety of engineering roles. In addition to his engineering experience, Mr. Ashdown also has several years of experience managing heavy construction equipment fleets, which affords him with a unique perspective of the IMT customer needs.
"IMT has a strong history of innovation derived from outstanding people, and I hope to strengthen that tradition," said Mr. Ashdown.
Glen Ashdown earned a degree in mechanical engineering from the University of Saskatchewan.
Source: Iowa Mold Tooling Co., Inc.
---
Strongco Corporation is pleased to announce the appointment of Stephen Slama to the role of vice president, Multiline and Oliver Nachevski to the role of general manager, CASE.
"I am pleased to welcome Stephen and Oliver to the Strongco senior management team," said Robert Dryburgh, president and CEO of Strongco. "We are delighted to bring these two high-calibre leaders on board who have both the collective skills and experience that will help drive the Company forward and demonstrate our commitment to offering quality products and superior service to our customers."
As head of the Multiline team in Canada, Mr. Slama is an invaluable addition to the senior executive team. He brings extensive experience and industry knowledge to his new role. Prior to joining Strongco, he was vice president of Mining for Canada at Sandvik. He held multiple roles at Sandvik and has also worked in the natural resources sector as the Business Development manager for AMEC Americas Limited.
Oliver Nachevski has been promoted to general manager, CASE where he will lead the activities of that business unit. Formerly director, Dealer Management System Implementation leading Strongco's new computer system implementation initiative, he has been with the Company since 1996 when he joined as controller, Western Division.
Source: Strongco Corporation



Appointments
---
Le conseil d'administration de Hewitt Équipement Limitée est heureux d'annoncer les nominations de James (Jim) Hewitt à titre de président du Conseil et chef de la direction; et de Stéphane Guérin à titre de président et chef de l'exploitation de l'organisation et de ses compagnies affiliées.
Jim Hewitt a joint l'organisation en 1968 et occupait le poste de président et chef de la direction depuis 1983. Sous sa gouverne, l'entreprise a connu une croissance significative en offrant à ses clients un Service par Excellence.
Stéphane Guérin a joint l'entreprise en 2009 à titre de vice-président Finances et chef de la direction financière. En 2010, il a été nommé vice-président exécutif et chef de l'exploitation. Auparavant, monsieur Guérin a oeuvré plus de 15 années dans l'industrie aéronautique. Il a occupé, entre autres, les fonctions de chef de la direction financière au sein de Rolls-Royce Canada et d'Aveos Performance Aéronautique.
Hewitt Équipement Limitée a été fondée par feu Robert Hewitt en 1952. La Compagnie est le concessionnaire autorisé Caterpillar pour le Québec et l'ouest du Labrador; et, depuis 1995, de par sa filiale Atlantic Tractors & Equipment Ltd., est également le concessionnaire autorisé Cat pour les provinces des Maritimes.
Source: Hewitt Équipement Limitée
---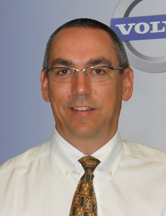 André R. Ruest, directeur des ventes Volvo chez Camions Lourds de Montréal, a le plaisir d'annoncer la nomination de Gilles Desbiens au poste de représentant des ventes Volvo.
Monsieur Desbiens sera basé à la succursale de Dorval, et aura la responsabilité des secteurs, Montréal Ouest, Vaudreuil et Les Coteaux.
Gilles Desbiens compte plus de vingt années d'expérience dans le domaine de la vente et dans le camionnage en plus de plusieurs postes connexes dans l'industrie.
Source: Camions Lourds de Montréal
---
Société Strongco a l'honneur d'annoncer la nomination de Stephen Slama au poste de vice-président, division Mulitiligne, et celle d'Oliver Nachevski à titre de directeur général, de la CASE.
«J'ai le plaisir de souhaiter la bienvenue à Stephen et à Olivier au sein de l'équipe de haute direction de Strongco», de dire Robert Dryburgh, président et chef de la direction de Strongco. «Nous sommes enchantés de pouvoir compter sur ces deux chefs de file de haut calibre qui disposent des talents et de l'expérience requis pour contribuer à l'avancement soutenu de notre entreprise et à la démonstration claire de notre engagement à offrir des
produits de qualité et un service haut de gamme aux clients».
À titre de dirigeant principal de l'équipe Multiligne au Canada, monsieur Slama est un ajout et un atout inestimables au sein de l'équipe de haute direction. Il saura mettre à profit l'expérience et la connaissance imposantes qu'il a acquises de notre industrie. Avant de se joindre à nous, Monsieur Slama occupait le poste de vice-président de la division des Mines de Sandvik à l'échelle du Canada. Il a occupé plusieurs postes chez Sandvik et a également travaillé dans le secteur des ressources naturelles à titre de directeur du développement des affaires pour le compte d'AMEC Americas Limited.
Stephen Slama détient un B.Sc en génie minier de l'Université Queen's et un MBA de l'Université de Hamilton. Fort de ces atouts, Stephen saura assurer leadership et soutien à l'équipe Multiligne.
Oliver Nachevski est promu au poste de directeur général de la CASE où il dirigera les activités de cette unité commerciale. Monsieur Nachevski, qui jusqu'à présent occupait le poste de directeur de la mise en oeuvre du nouveau système informatisé de gestion de concession de Strongco, fait partie de l'équipe de Strongco depuis 1996 alors qu'il s'était joint à l'entreprise à titre de contrôleur de la division Ouest. Durant son séjour en Alberta, il a également été accrédité comptable général licencié – CGA.
Monsieur Nachevski a occupé divers postes associés au secteur de la finance, ainsi que celui de directeur des opérations de l'unité des grues. La solide expérience qu'Oliver a acquise tant dans les domaines financier qu'opérationnel se prête tout à fait au poste de dirigeant de l'énergique équipe de la CASE.
Source: Strongco Corporation