Nominations
---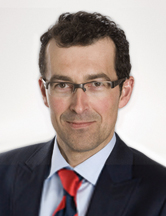 Les industries Major ltée a récemment fait la nomination d'Alain Durand en tant que vice-président des ventes internationales. Monsieur Durand s'est joint à l'équipe Major en mai 2013 en tant que consultant pour le développement du marché mondial. Dans ses nouvelles fonctions, il sera appelé à poursuivre le développement et la gestion des clients internationaux pour l'entreprise, en collaboration avec le partenaire allemand Haver & Boecker. Son mandat principal est de promouvoir davantage les gammes de produits réputés Flex-Mat®3 et OptimumWire® ainsi que d'en accroître les ventes. La compagnie Haver & Boecker est actionnaire minoritaire de Major depuis 2012.
Alain Durand compte plus de 20 ans d'expérience dans l'industrie minière et est un atout important pour Major. Il apporte à l'entreprise une solide expérience en ayant occupé des postes de développement stratégique, de gestionnaire chevronné en finances, en logistique ainsi que dans le domaine de l'information technologique dans des compagnies manufacturières telles que Rio Tinto et Xstrata. Monsieur Durand détient un Baccalauréat en administration des affaires (B.A.A.) depuis 1989 et possède sa licence de comptable en management accrédité (CMA) depuis 1993.
Source: Les industries Major ltée
---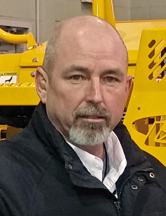 La direction de J.A. Larue inc. est fière d'annoncer la nomination de Gaétan Langlois au poste de représentant des ventes pour la grande région de Montréal et de l'est de l'Ontario.
Fort d'une grande expérience dans le domaine de l'équipement lourd, il saura répondre à vos besoins soit pour le pavage et le compactage ou le déneigement.
J.A. Larue Inc., qui a des bureaux à Laval et Québec, au Québec, ainsi qu'à Moncton, au Nouveau-Brunswick, est le manufacturier des souffleuses à neige Larue et distributeur des équipements de pavage LeeBoy et des équipements de compactage Dynapac.
Source: J.A. Larue inc.
Appointments
---
Mack Trucks named Dayle Wetherell its new regional vice president of Canada effective January 1, 2015. In this role, Mr. Wetherell will be responsible for driving sales and increasing market share and profitability in Canada.
"Mack is pleased to welcome Dayle to the team," said Stephen Roy, president, Mack Trucks North American Sales & Marketing. "Dayle's leadership experience, along with his strong industry and business development background, will prove invaluable to Mack and our Canadian customers."
Mr. Wetherell has more than 20 years of experience in the heavy-truck industry, and has served as the vice president of Strategic Projects and Business Development for Volvo Group North America since 2013. Prior to that role, he spent 7 years as the president of UD Trucks North America.
Dayle Wetherell will be based in Mississauga, Ontario. He has a bachelor's degree from the University of Texas at El Paso and an MBA from Illinois Benedictine College, Chicago.
He succeeds John McQuade, who retired.
Source: Mack Trucks, Inc.
---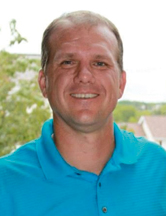 Superior Industries, Inc., recently announced the hire of 20-year industry veteran Jason Adams. He becomes the new general manager of the company's construction management division.
Mr. Adams comes to Superior Industries after spending the last 7 years as operations manager and eventually vice president of operations at Continental Equipment Company, a construction aggregate equipment distributor located in Fenton, Missouri. He first came to the industry in 1994 when he started welding at a Terex plant in Duran, Michigan. After 14 years at Terex, he left the company as a general manager in 2008.
At Superior, Jason Adams will be responsible for leading the manufacturer's construction management division, a group of project managers, engineers and installation crews who plan, coordinate and control projects from start to finish. His strong industry experience will ensure customers integrate the right processing equipment for proper flow, acceptable uptime and production of a financially viable product.
Source: Superior Industries, Inc.
---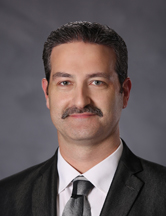 Dallas Coffey has been named general manager of Link-Belt Construction Equipment's Mid-Atlantic division. Chuck Martz, Link-Belt CEO/president made the announcement at Link-Belt headquarters in Lexington, Kentucky.
Mr. Coffey accepts his new role at Link-Belt Mid-Atlantic after previously serving as controller. He began his career with Link-Belt in 2003 first as a staff accountant and then was promoted to general accounting supervisor in 2005. He transferred from Link-Belt's offices in Lexington, Kentucky to Link-Belt Mid-Atlantic offices in Ashland, Virginia in 2007.
---
Brandon Yee has joined The Toro Company as District sales manager for Toro's Underground Business. A seasoned veteran in the global utility installation sector, Mr. Yee brings more than 20 years of experience to the Toro underground sales team. His responsibilities as part of the Toro underground team will include managing sales efforts and fostering relationships with channel partners in southwest region of the United States.
Brandon Yee has worked with HDD rigs ranging from 9 t to 225 t units, and has an extensive background in the underground marketplace. His previous roles have included training end-users to properly operate and maintain a variety of equipment including trenchers, vibratory plows, and directional drills. His experience has placed him in various locations throughout Asia, including India, South Korea, The Philippines and Thailand.
Mr. Yee holds a bachelor's degree in business administration from California State University-Hayward.
Source: The Toro Company