Bosch Rexroth Describes Latest Technology Innovations
in Expansive Brochure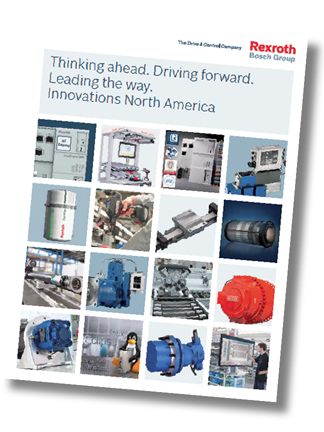 As a leading provider of Industry 4.0, Bosch Rexroth is excited to share its recent technological developments. With an extensive product range and outstanding application expertise, Rexroth is a technological and market leader in Industrial Hydraulics.
Rexroth's new Innovations brochure includes developments in Hydraulics, Electric Drives and Controls, Linear Motion and Assembly Technology.
Spanning Rexroth's entire technology portfolio, the Innovations brochure provides readers with valuable information on Rexroth's latest innovations. Conveniently organized by technology type, the catalog lays out key technical data and notable product features into a single, informative document.
Source: Bosch Rexroth