Caterpillar Expands EU Stage V / U.S. EPA Tier 4 Final Industrial Engine Range with New 9.3 l Offering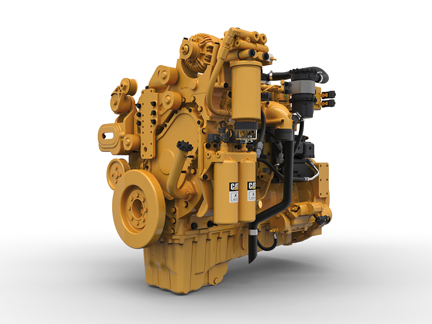 To address the diverse requirements of the global off-highway emissions landscape, Caterpillar has taken a customer's approach to the new Cat® C9.3B industrial engine. Customers expect reliability and durability, but they need it from a simpler, lighter package with more power and that is what Caterpillar is giving them.
The 6 cylinder, 9.3 l engine combines a new high-pressure, common rail fuel system and simplified air, electrical and aftertreatment systems to produce up to 456 hp (340 kW) of power and 1,550 lbf ft (2,088 Nm) of torque out of a package that is nearly 140 kg lighter than its predecessor.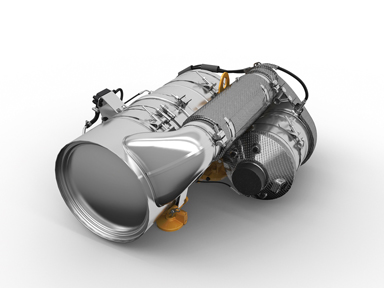 These significant system upgrades, which provide added value to OEM customers, build on the core engine, which has been in production since 2011 with more than 46,000 engines, logging more than 150 million hours in real world off-highway applications. With a proven, reliable core engine and diesel particulate filter (DPF) solution already in place, Caterpillar's focus for EU Stage V construction customers has been on simplifying design and improving performance.
Along with taking 39% of the after-treatment packaging size out of the previous design, customers can opt for engine-mounted after-treatment (EMAT) and full industrial power units (IPU) straight from the factory.
For the more challenging installations, remote-mounted after-treatment is available that only requires wiring, coolant and diesel exhaust fluid effects added to the system. With full engine production planned in the first quarter of 2018, Caterpillar is prepared to meet the needs of Stage V customers.
Source: Caterpillar