Harper Turf Debuts New MultiLoader
at Landscape Ontario's CONGRESS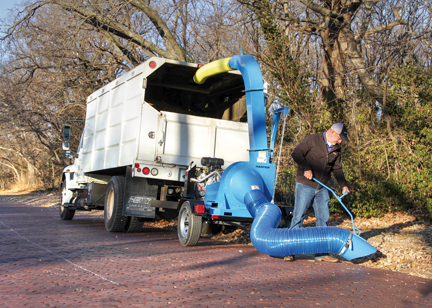 Building on a tradition of unmatched innovation, Harper Turf Equipment unveiled its latest solution to the debris management line – the MultiLoader at Landscape Ontario's CONGRESS, held from January 9 - 10 in Toronto.
This new truck loader features a belt-driven impeller and coned inlet to maximize debris reduction and cut clean up time.
The ML32 contains 4 serrated impeller blades providing 212 m3/min (7,500 CFM) for extreme shredding and decreased particle size. The belt-driven impeller isolates the 32.5 hp Kohler carbureted engine from shock loads, increasing engine life.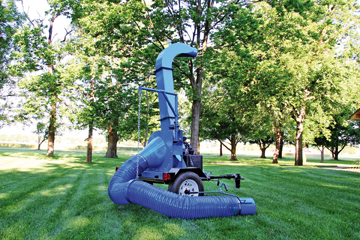 The first of its kind, patent-pending, coned inlet boosts vacuum efficiency for a smooth transition from inlet to impeller. This downward angle, 305 mm inlet reduces potential for clogging.
The wide 30 cm x 3 m clear poly hose is built for heavy use applications, yet is flexible on the job. A replaceable 6 mm steel liner provides durability and reduces wear and tear on the machine. Built for property managers, contractors and mid-sized municipalities, the skid design and LED light package allows for trailer use across multiple properties.
Source: Harper Industries