Keestrack at CONEXPO-CON/AGG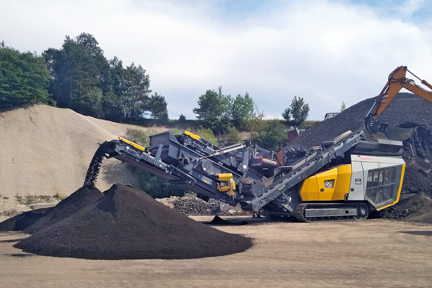 Keestrack will showcase its highly flexible solutions for contractors in the recycling and aggregates industry at CONEXPO-CON/AGG 2020. Participating for the 6th time this year, Keestrack will once again present its full-line of mobile processing equipment for the recycling and aggregates industry.
The company's own branch Keestrack America strengthened its position on the North American market with major investments in their parts and service center, based in Krum, Texas. Frontline Machinery, the Canadian Keestrack dealer, recently opened a new branch in Woodstock, Ontario.
Over the last years Keestrack invested strongly in the development of diesel-electric drives as an alternative to traditional diesel-hydraulic concepts. Without compromising the plants' mobility and on-site flexibility, the "e"-versions provide combined power units with on-board diesel and generators, supplying the electric drives for crushers, screens, conveyors and ancillary components. Most models also offer a "plug-in" option, enabling energy supply through external gen-sets and emission-free operation when connected to the grid.
Source: Keestrack America