Nominations
Le président directeur-général de Supermétal Structures Inc., André Bouchard, est heureux d'annoncer la promotion de Jean-François Leclerc, ing., à titre de nouveau directeur de la Division de l'ouest, effective à compter de juin 2008.
Présentement chargé de projet au siège social, à Saint-Romuald, monsieur Leclerc s'est joint à Supermétal en 2001. Dynamique, passionné et reconnu comme un leader naturel, il aura désormais pour mission de consolider la présence de Supermétal dans l'ouest canadien, un marché en pleine expansion où l'entreprise connaît un succès sans précédent.
Source: Supermétal Structures
---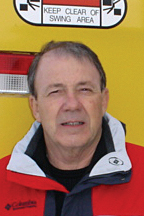 René Riendeau (1986) Inc., concessionnaire des produits New Holland et Kobelco pour la Rive-sud de Montréal, est fier d'annoncer la nomination de Michel Thibodeau à titre de représentant des ventes.
Avec plus de 20 années d'expériences dans le domaine de l'équipement lourd, monsieur Thibodeau vient compléter une équipe axée sur le service à la clientèle. Il invite donc ses nombreux clients et amis à communiquer avec lui pour s'informer des avantages des produits New holland et Kobelco.
Source: René Riendeau (1986) Inc.,
(450) 652-2552
---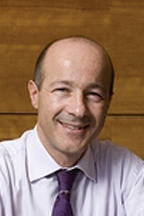 Manitowoc annonçait récemment la nomination de Gilles Martin au poste de vice-président exécutif de la division grues pour la région Asie-Pacifique. Basé au siège social Asie-Pacifique, à Shanghai en Chine, il rendra compte directement à Eric Etchart, président et directeur général de la division grue de Manitowoc.
Avant de se joindre à Manitowoc, Gilles Martin a travaillé pour Schneider Electric en Chine, en France et au Maroc, notamment en tant que vice-président du segment bâtiment à Grenoble, en France. Il a également oeuvré au sein de Clemessy, de l'embassade de France et du Groupe Philips.
Source: Manitowoc Crane Group
Appointments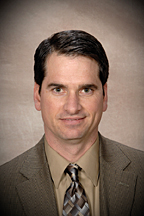 Diversified industrial manufacturer Eaton Corporation has announced that Jeff Schick has been named director - Manufacturing Operations for Hydraulics Operations' Controls Division, effective immediately. Mr. Schick will be based in Eden Prairie, Minnesota.
Jeff Schick joined Eaton in 2004 as plant manager at Eaton's Spencer, Iowa, hydraulics facility. Prior to joining Eaton, he worked for John Deere in new product development and operations management roles. Most recently, he served as the integration manager for the Hydraulics Operations' global manufacturing and logistics strategy initiatives.
Source: Eaton Corporation
---
Manitowoc has announced the appointment of Ingo Schiller as vice president of sales and marketing for mobile hydraulic cranes in the Americas.
His position is effective January 28 and he will report to Dave Birkhauser, senior vice president of sales for the Americas. "The lifting industry is a very specialized market," Dave Birkhauser said. "We are pleased to have someone with Ingo's experience and vast market knowledge join the Manitowoc team."
Prior to joining Manitowoc, Ingo Schiller spent 15 years in a variety of senior sales and management positions. Most recently he was executive vice president of sales for Liebherr Cranes North America and prior to that was vice president and partner of Schiller International, a former Liebherr dealer. He holds a bachelor's degree in mechanical engineering and a number of professional affiliations in crane and engineering associations. He will be based at Manitowoc's office in Shady Grove, Pennsylvania.
Source: Manitowoc Crane Group
---
ROTEX Global, LLC, a pioneer and global leader in the development of screening equipment and technology for the process industries, names Robert W. Dieckman to the position of chief financial officer.
Prior to his role at ROTEX Global, Mr. Dieckman held positions at Basco Manufacturing Company, and at Engineering Excellence, Inc. as chief financial officer and vice president, Finance and Administration, respectively.
Robert W. Dieckman was named "CFO of the Year," by the Cincinnati Business Courier (Greater Cincinnati, Small Privately Held Business Category) in May of 2007.
Source: ROTEX Global, LLC
---
Goran Lindgren has been appointed president and CEO of Volvo Construction Equipment North America, Inc. He succeeds Dennis R. Slagle, who was recently named president and CEO of Mack Trucks, Inc.
Goran Lindgren is currently vice president, Sales & Marketing, of Volvo CE's Customer Support Business Area in Eskilstuna, Sweden. He has held that position since mid-2007, following four years as vice president, Customer Support, with Volvo Construction Equipment North America. He has had global responsibility for Volvo CE Parts and Service support since 1999 when he became a member of the Volvo CE Customer Support Business Area Team.
Source: Volvo Construction Equipment
---
Mack Trucks has announced that Dennis R. Slagle will succeed Paul L. Vikner as president and CEO of the company effective April 1.
Mr. Slagle, has served since 2003 as president and CEO of Volvo Construction Equipment North America, headquartered in Asheville, North Carolina. He has more than 25 years of experience in the North American construction equipment industry including serving as president of L.B. Smith, Volvo Construction Equipment's largest North American dealer at the time. Slagle will be based at Mack's headquarters in Allentown, Pennsylvania.
Paul L. Vikner, who has served as president and CEO since 2001, will become vice-chairman of the Mack board of directors. He will also continue to represent both Mack and its parent company, the Volvo Group, in their work with various federal government entities and industry organizations affecting the Volvo Group's North American truck operations.
The company also announced that Matthew Walsh has been named vice president - export for its International Operations business, effective immediately. In his new position, Mr. Walsh will be responsible for Mack's international export business, sales and distribution development. His duties will include overseeing export marketing, truck and parts sales, logistics, customer support and distributor development. "The export component of Mack's International Operations business has grown rapidly in the past several years," said Frank Meehan, Mack's senior vice president of international operations. "Matt has played a major role in the recent success of our export activities and he will help us continue this impressive growth."
Exports of trucks and components has been an important area for Mack for decades. Mack® trucks are sold and serviced through an extensive distribution network in more than 45 countries, and the brand is particularly strong in Latin America and Australia.
Mr. Walsh joined Mack in 1996 and has held positions of increasing responsibility within International Operations, most recently as director of international parts sales, logistics and CKD (completely knocked down or disassembled trucks for export) operations. He holds a bachelor's degree in business logistics from Penn State. He will continue to be based in Allentown, Pennsylvania.
Source: Mack Trucks