CFMS Set For May 9-11, 2011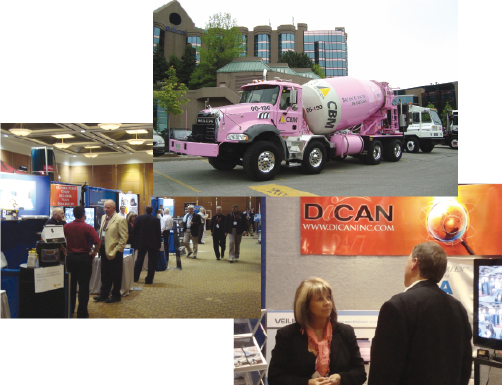 With renewed interest from Manufacturers, Sponsors and Delegates the Canadian Fleet Maintenance Seminar (CFMS) is hoping to build on their conference success of May 2010.
Set for May 9-10-11, 2011, this year's conference will again be at the Hilton Suites Toronto/Markham and feature an array of panels, events and displays designed to inform, involve, and educate.
New for 2011 – a hands on training session consisting of 4 sessions that will be focusing on Wheel Ends, Disc Brakes, Hydraulics, and DPF/SCR Maintenance. Designed for managers and technicians alike, it is hoped that fleets will consider them as an optional event for their technicians, lead-hands and other shop personnel. While this is included in everyone's registration a special event rate has been established to allow the participation of these non-seminar registrants.
Rounding out the 2011 panel selections will be sessions on New Products, Tire Maintenance, Smart way Technology, Hybrid/Electrical vehicles, Brakes, Computer Technology, and a Medical panel on Prostrate Cancer.
The seminar will once again close out with its Open Forum panel moderated by Jim Riddle, 2010 Canadian Fleet Manager of the Year.
Other highlights for 2011 include an expanded Trade Show, Outside Truck Display and the Volvo Canadian Fleet Manager of the Year Award. Planned evening events include dinner speakers for both Tuesday (Allison Graham, "Build Your Ultimate Network") and Wednesday (Terry Evanshen, "The Man Who Lost Himself"), as well as supplier information suites.