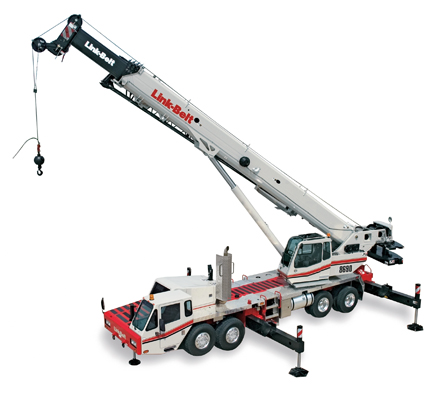 Link-Belt Announces
Top Five Dealers for 2011
Lexington, KY (February 16, 2012)—Link-Belt announced its top five dealers for 2011. According to Skeeter Collins, Link-Belt's manager of North American Sales, these dealers were selected on the basis of total sales for the year. Their ability to sell cranes is not only a reflection of a superior product but also their outstanding customer service, long-term financial stability and solid reputation in the industry.
Link-Belt's top five dealers for 2011 are (listed in alphabetic order):
Atlantic and Southern Equipment, LLC
Consultants F. Drapeau, Inc.
HOLT Crane & Equipment
Nixon-Egli Equipment Company
Rudd Equipment Company
"We feel strongly that our distribution is simply the best in the industry," said Collins. "To rise to the top, a distributor has to be truly extraordinary in both sales and, especially, service. These dealers have set the tone for a strong 2012."
Link-Belt Construction Equipment Company, with headquarters in Lexington, Kentucky, is a leader in the design and manufacture of telescopic boom and lattice boom cranes for the construction industry worldwide.
Source: Link-Belt Construction Equipment Company