Nominations
---
Conderoc inc. est heureuse d'annoncer la nomination de Daniel Lemire à titre de représentant des ventes.
Il se joint à l'équipe de Conderoc, une entreprise spécialisée dans la vente et la location de la machinerie lourde basée à Sainte-Adèle, dans les Laurentides.
Conderoc est dédiée à offrir des équipements performants destinés aux travaux d'excavation, de construction, de démolition, de canalisation, de remblayage, de même qu'à la construction de tunnels, à l'épandage d'enrobé & d'asphalte, à la réfection et l'élargissement de route ainsi qu'au recyclage, concassage et tamisage de matériaux.
Source: Conderoc inc.
---
Andy Hunt, vice-président et directeur général, Atlantic Tractors & Equipment Ltd. (Atlantic Cat), est heureux d'annoncer la nomination de Scott Ferguson au poste de vice-président, Ventes.
Monsieur Ferguson sera responsable de diriger l'organisation des ventes d'équipement lourd et du service après-vente, incluant la division Camion et les gammes de produits alliés et SITECH. Il sera également responsable du développement et de l'implantation d'un plan de croissance stratégique pour Atlantic Cat.
Il possède plus de 15 années d'expérience dans divers rôles de gestion, englobant les opérations et la gestion des ventes. Il a passé la majeure partie de sa carrière dans un rôle de leadership des ventes chez Hilti Canada, où il a travaillé directement avec l'industrie de la construction en Ontario et dans les provinces des Prairies. Scott Ferguson est un leader des ventes bien informé, expérimenté et dynamique qui a démontré du succès à bâtir, encadrer et diriger des équipes de ventes à travers le Canada.
Atlantic Cat, une filliale de Hewitt Équipement Limitée, est le concessionnaire autorisé Cat pour les provinces des Maritimes. Elle compte huit succursales à Halifax/Dartmouth, Sydney et Yarmouth, en Nouvelle Écosse, Moncton, Bathurst et Fredericton, au Nouveau Brunswick, Bloomfield et Charlottetown, à l'Île-du-Prince-Edouard.
Source: Hewitt Équipement Limitée
Appointments
---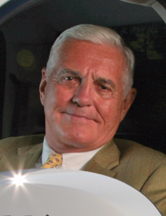 Bob Lutz, the former vice president of General Motors, has been named chairman of the board at VIA Motors, the company that's been putting electric powertrains into Chevrolet trucks, van and SUVs since 2013.
Known as the "father of the Chevrolet Volt", Mr. Lutz is replacing retiring chairman Carl Berg, who will remain VIA's largest shareholder after serving the company for five years.
"I believe VIA is electrifying the right end of the business and is implementing a very sound business strategy," said Mr. Lutz. "If we are going to see main stream adoption of electric vehicles, the technology must deliver a good return on investment to the largest segment of the auto business, namely trucks, vans & SUVs. That's why I am so confident in VIA and I'm pleased to serve as Chairman," he said.
Source: VIA Motors
---
Linden Comansa America has named Bill Carbeau as vice president - Business Development. Mr. Carbeau has over 30 years of experience working in the tower crane and concrete pump industries, with experience in sales, management and operations. He was previously general manager of Business Development for Liebherr Tower Cranes in North America.
"Bill has proven track record for developing sales and building long relationships with companies and their clients. He has the expertise to help customers take their tower crane projects from concept through completion. We are confident he will bring these qualities to our business", said Dennis Kenna, managing partner of Linden Comansa America.
Source: Linden Comansa America
---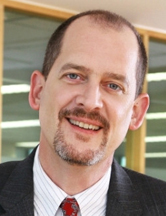 Mike Rhoda has been named chief executive officer of Sany America Inc. He replaces Tim Frank, who resigned as chairman in October.
As CEO, Rhoda has overall responsibility for manufacturing, sales, marketing and support for all Sany equipment products in the United States, Canada, Mexico and Central America.
Prior to being named CEO, Mr. Rhoda was chief technology officer with Doosan Infracore Construction Equipment. He also served at Volvo Construction Equipment as vice president of product development, and then president and CEO of the excavator business line. Mike Rhoda previously served in various senior management positions at Ingersoll Rand.
Mr. Rhoda holds a master's degree in mechanical engineering from Purdue University.
Source: Sany America Inc.
---
Terex Construction announces the promotion of Ernie Ferguson to division sales manager and the addition of Todd DeWindt and Craig Goodfellow as regional sales managers for Terex® compact construction equipment products in North America. In these roles, they will focus on developing compact equipment sales and strengthening the company's distributor network.
"We are excited to welcome Todd and Craig to the team, as well as to expand Ernie's role within the company," says Ken Doan, director of Compact Sales, Terex Construction Americas.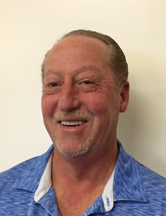 "As we continue to offer products, services and programs to meet the growing needs of our North American customers, our sales force plays an extremely valuable role in finding, developing and maintaining relationships with new and existing customers. These gentlemen's unique skill sets and experiences will add to and complement the wealth of industry expertise and knowledge already in place within our sales team."
Source: Terex Corporation
---
IPD, a leading aftermarket provider of engine components for heavy-duty diesel and natural gas powered engines, is proud to announce the addition of Jorge Lucero and Charlie Kramer to IPD's Sales Management team.
Jorge Lucero will be based in IPD's California headquarters, and will be helping in the expansion of sales and growth of accounts in the Latin America Region.
Charlie Kramer will be based in Minneapolis, Minnesota, and will be responsible for sales and business development throughout the Upper Midwest states.
"Jorge and Charlie come to IPD with many years of sales, sales management, and business development experience, and will be instrumental in helping achieve IPD's continuing growth objectives," according to Jamie Fiffles, senior director of sales and service - Americas at IPD.
Source: Industrial Parts Depot, LLC