Rolls-Royce Moves Into Excavator Market with MTU Engines for JCB
For the first time, Rolls-Royce will be supplying MTU engines for use in excavators, having won an order from JCB. A new JS 370 excavator equipped with a MTU 6R 1000 unit was unveiled at CONEXPO-CON/AGG in Las Vegas.
MTU's Series 1000 engines are compliant with Tier 4 final emissions legislation and are to be used to power new excavators in JCB's JS 300, JS 330 and JS 370 series. The construction machinery manufacturer is choosing MTU for its excavators for the first time. The MTU brand is part of Rolls-Royce Power Systems.
The excavators weigh between 30 and 37 t and each is to be powered by a 6-cylinder Series 1000 inline engine from MTU delivering up to 280 hp. Also driven by MTU Series 1000 units is JCB's new 457 wheel loader, which was launched on the market 2 years ago.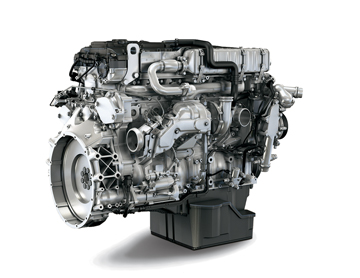 "JCB already uses MTU engines in its flagship 457 wheeled loaders. The introduction of the engine into 3 of our JS excavators will offer customers fuel savings of up to 10%," said Tim Burnhope, JCB chief Innovation and Growth officer.
"Use of our engines in JCB's new excavators marks our entry into another very important and high-volume segment of the C&I market, and we are very proud that JCB is choosing to endorse our units. This is another step forward in our long and successful partnership," added Bernd Krüper, vice president Industrial Business including Construction & Agriculture at MTU.
Source: Rolls-Royce Power Systems AG