Nominations
---
Tardif Diesel, le concessionnaire Western Star en Estrie, au Québec, est heureux de souligner officiellement l'arrivée au sein de son équipe de Stéphane Bernier, un professionnel de la vente doté d'une forte expertise dans l'industrie du camionnage. Fils de camionneur, monsieur Bernier a dirigé sa propre entreprise de transport durant une douzaine d'années. Il a par la suite acquis une solide expérience en ventes d'automobiles et de véhicules commerciaux auprès de différents manufacturiers. Membre certifié des professionnels de la Guilde des directeurs commerciaux, Stéphane possède une grande expertise en démarrage et financement d'entreprises.
C'est cette combinaison gagnante d'expertises et de connaissances qui lui a ouvert la porte chez Tardif Diesel, lorsque Stéphane Bernier a choisi de revenir vers l'univers du transport et du camionnage. Lui-même père de 4 enfants, il rejoint aussi la philosophie chez Tardif Diesel, une entreprise familiale dont les clients font partie de la famille. L'excellence de ses conseils et ses connaissances approfondis des camions Western Star en font un conseiller hors pair pour les transporteurs et camionneurs durant le processus d'achat de leur prochain camion.
Source: Tardif Diesel
---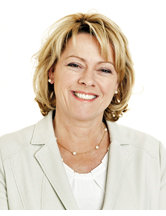 Lors de son assemblée générale annuelle, l'Association des constructeurs de routes et grands travaux du Québec (ACRGTQ) a élu Marie-Claude Houle, présidente de EBC inc, à titre de présidente du conseil d'administration. En 74 ans d'histoire, il s'agit de la première femme à occuper ce poste.
«La fierté m'habite de savoir que je suis la première femme présidente du conseil d'administration», mentionnait madame Houle lors de son allocution. «Signe des temps, l'apport des femmes dans la construction est sans cesse grandissant et bien sûr nécessaire. D'ailleurs, je suis ravie de voir l'ACRGTQ participer, avec la Commission de la construction du Québec (CCQ) et nos partenaires de l'industrie, à valoriser et à promouvoir l'accès des femmes aux métiers de la construction et ce, dans le but évidemment d'accroître leur nombre.»
Partenaire des donneurs d'ouvrage dans la modernisation du Québec depuis 1944, l'ACRGTQ représente la majorité des principaux entrepreneurs et fournisseurs œuvrant dans la construction de routes, d'ouvrages de génie civil et de grands travaux. Elle est la seule représentante attitrée du secteur génie civil et voirie de l'industrie de la construction.
Source: Association des constructeurs de routes et grands travaux du Québec (ACRGTQ)
Appointments
---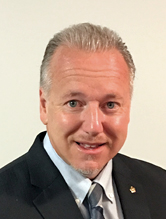 David Hartzell has been named president and CEO of Mack Defense, LLC. The appointment was effective January 1st, 2018.
Mr. Hartzell joined Mack Defense, an integral part of Mack Trucks, as director of engineering in 2015 and became senior director of product development, purchasing and projects in 2017. He first joined Mack Trucks as a staff engineer in 1988. He was chief engineer for electrical and electronic engineering beginning in 1998 before becoming director of product planning in 2003 and director of product development in 2005.
David Hartzell has a bachelor's degree in electrical engineering from Penn State University. He is headquartered in Allentown, Pennsylvania.
Mack Defense, a wholly-owned subsidiary of Mack Trucks, is responsible for the sale of heavy-duty trucks to federal- and ministerial-level customers globally.
Source: Mack Defense, LLC
---
Brokk welcomes Richard Taylor as its training and application specialist. Mr. Taylor brings 23 years of industry experience to the Brokk team, where he will train and assist customers and support the sales team.
"Customers come first, and for that reason we continue to develop a strong training and service program," said Lars Lindgren, president of Brokk Inc. North America. "As the construction workforce ages, the demand increases for machines that make work easier for experienced employees and more desirable for younger generations. To make work enjoyable for both age groups we want to not only provide the proper equipment but the appropriate training as well."
As the training and application specialist, Richard Taylor shares the most up-to-date Brokk operational and maintenance techniques with the sales team and customers. His key responsibilities include conducting onsite training, organizing demonstrations and troubleshooting machines, in addition to performing application audits in customers' and prospects' facilities. Prior to working at Brokk, Mr. Taylor was the division manager at Bisco Refractories.
Source: Brokk Inc.
---
Hyundai Construction Equipment Americas, Inc. recently announced the addition of Scott Herr to its dealer training and service team. He will train service personnel at Hyundai dealerships throughout the U.S. and Canada, reporting to Scott Rainwater, CE national service manager.
Mr. Herr joins Hyundai Construction Equipment with 19 years of OEM field experience in the construction equipment industry. Previously, he served as a field service representative at a major OEM for 17 years. Scott Herr holds a Bachelor of Science degree in Technology from Pittsburg (Kansas) State University.
"We are excited to have Scott on board with us here at Hyundai," said Scott Rainwater. "His unique skill set will help ensure high-quality service from our dealers to their customers. At Hyundai, our people and products together provide what we call 'the Hyundai edge'."