ALLU to Launch and Demonstrate New Products, Solutions
at Bauma 2019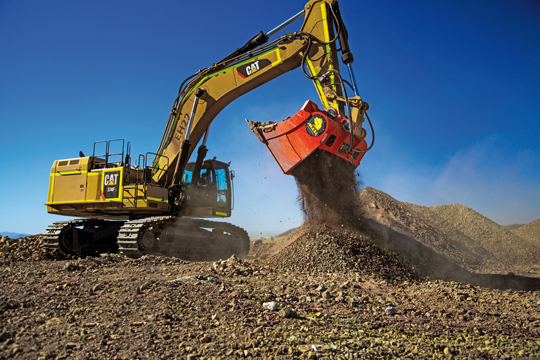 ALLU will be proudly exhibiting and demonstrating equipment from its Transformer, Processor and other equipment ranges at bauma 2019, April 8-14 in Munich, Germany. ALLU will be using the show to exhibit and demonstrate leading models in its ranges, outline new features of the equipment, and launch its latest developments aimed at further enhancing customer business operations.
The TS blades are a modern development for the screener / crusher market, with ALLU set to deliver new levels of efficiency and productivity with the new blade variations. The patented, unique TS blade structure has been developed by ALLU, which has long been a pioneer in techniques of this kind. This new blade structure will further enable customers to utilize their ALLU Transformer in more than one way.
The ALLU Mobile App is the latest development of ALLU's state-of-the-art communication system. It provides an intelligent digital solution for customers and operators to obtain accurate and timely operational information, thereby maximizing safe and productive use of ALLU equipment. Through easier and improved contact functionality, customer support is also enhanced through the new features of the app.
The ALLU stand will be located in the open area north of the extensive show ground, right next to the northeast entrance.
The purpose-designed stand will enable ALLU to show visitors how ALLU equipment and solutions are able to transform business operations, delivering improved productivity, efficiency and profitability. The entire range of Transformer models, from the smallest DL-Series to the large M-Series will on display, and, in addition, the stand will show the ALLU Processor 500 HD.
Source: ALLU Group Inc.