Hyundai Adds RTI Equipment Solutions to Its Dealer Network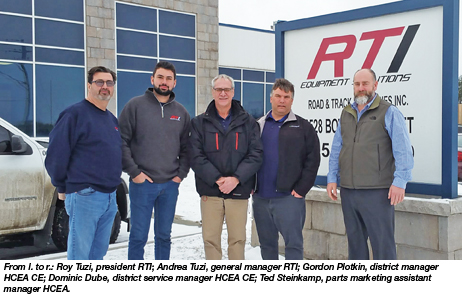 Hyundai Construction Equipment Americas is pleased to announce the addition of RTI Equipment Solutions Inc. to its authorized dealer network for the Greater Toronto Area. RTI has been focused on heavy equipment service and transport for many years, and will be a valued addition to the Canadian territory. With this new dealership, Hyundai's North American network now includes over 70 dealerships operating in just over 150 locations, offering sales, service, and parts for the full line of Hyundai excavators, wheel loaders, compaction rollers and other construction equipment.
"Hyundai is very excited about this new partnership, which sets us up for immediate and long term success in what is considered to be among the most important market areas in Canada. RTI brings a strong background in the construction equipment industry with superior expertise in equipment maintenance and service spanning 3 generations," said Gordon Plotkin, HCEA district manager for Canada.
Hyundai sales, service and parts teams deliver regular product and service training to ensure dealer partners are able to provide top-caliber support to meet the growing business needs of Hyundai Construction Equipment customers.