NTEA Announces Partnership with TruckScience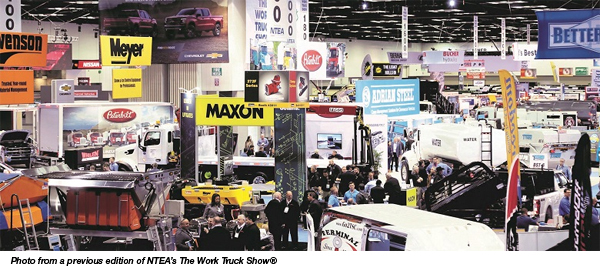 NTEA recently partnered with TruckScience to offer Association members access to an innovative weight calculator resource at a discounted subscription rate. The TruckScience tool comes with a library of pre-populated specifications/drawings and features, such as compliance indicators and drag-and-drop design. Since 1985, TruckScience has been developing solutions for the commercial vehicle industry; its software is used by body builders, upfitters, truck dealers and fleet companies in 30 countries.
"TruckScience is passionate about simplifying the task of designing efficient and compliant trucks, and we are proud to partner with an industry leader such as NTEA," said Jens Hellberg, TruckScience managing director. "We look forward to meeting with NTEA members, and are excited about the opportunity to showcase our app at The Work Truck Show®, North America's largest work truck event."
Last year, NTEA released a Vehicle Center of Gravity & Axle Weight Calculator – a web-bbrased, interactive tool for Association members that produces vehicle specification and weight information. Interactive instructions make it user-friendly for those responsible for weight distribution and center of gravity calculations. It is a free NTEA member benefit – not available for public purchase. The TruckScience application is a next-level solution for companies with more complex project needs, providing them a higher level of functionality and support.
"NTEA is pleased to collaborate with TruckScience to bring a cutting-edge vehicle design technology solution to the North American commercial vehicle industry," said Steve Carey, NTEA president and CEO. "Through TruckScience, companies will be able to access a robust set of resources for certification requirements. The TruckScience systems provide additional analysis tools for addressing the needs of more complex vehicle upfits."
The TruckScience calculator offers enhanced features for advanced applications. Similar to NTEA's calculator, it accounts for Bridge Law, axle weights and center of gravity. Enhanced features of the TruckScience tool include payload optimization, spatial positioning, static rollover, turning ability, swing clearance, templates, prepopulated OEM data, reusable custom components, calculation sharing, design sign-off, regular product and library updates, live chat, and cross-platform support.