Something for Everyone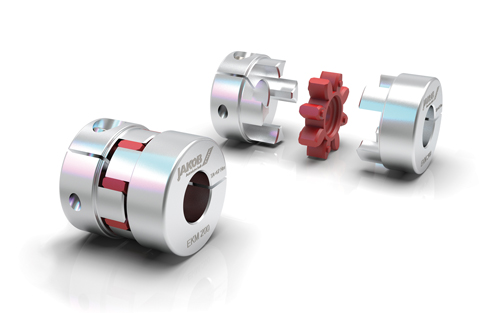 Elastomeric couplings are pluggable, backlash-free and flexible shaft couplings. The connection or compensation element consists of a plastic star with involute teeth and a high Shore hardness. This elastic coupling star is electrically insulating and has a good vibration damping behavior. It is inserted in a form-fitting and slightly preloaded manner into 2 hubs with claw-shaped cams with high precision.
Jakob Antriebstechnik has various elastomer coupling variants in its product range, which can be put together as desired by means of a modular system. Custom-made products are also possible.
The EKM coupling comes with a radial clamping hub on both sides as a cost-effective, compact standard series. It covers torque ranges from 8-2,000 Nm and shaft diameters from 8-100 mm.
Source: JAKOB Antriebstechnik GmbH