Nominations
---
Bruno Villeneuve se joint à l'équipe Tigercat pour le rôle de représentant du support aux produits pour le Québec et le nord-est de l'Ontario.
Basé à Dolbeau-Mistassini, au Québec, monsieur Villeneuve compte 18 ans d'expérience dans l'industrie de la machinerie lourde, allant de technicien d'équipement à gestionnaire de services sur le terrain. Dans son nouveau rôle il travaillera en étroite collaboration avec le directeur de territoire de Tigercat Yannick Lapointe, et le représentant du support aux produits Keith Gauvreau basé à Thunder Bay, en Ontario.
«Bruno est bien connu dans les forêts du Québec. C'est un individu très dévoué avec une bonne humeur contagieuse. Sa passion et son expérience apporteront beaucoup à nos clients. Si vous voyagez avec lui, soyez prêt à vous lever tôt et à revenir seulement quand le travail est terminé», expliquait Yannick Lapointe. «Je suis très heureux que Bruno ait rejoint notre équipe.»
La nomination de Bruno Villeneuve témoigne de l'engagement de Tigercat à assurer le meilleur soutien aux produits dans l'industrie.
Source: Tigercat International Inc.
---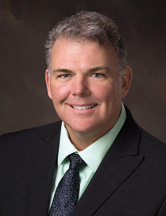 Gary Lane a été nommé directeur des ventes nord-américaines de Link-Belt Cranes à compter du 1er février 2021. Bill Stramer, vice-président senior du marketing, des ventes et du support client, a fait cette annonce au siège de Link-Belt à Lexington, au Kentucky.
Monsieur Lane est un vétéran de 15 ans dans le domaine des grues et il est très respecté parmi les professionnels de l'industrie. Il a rejoint Link-Belt Cranes en 2008 en tant que directeur de district pour le centre des États-Unis, et il a passé les 9 dernières années à diriger les efforts de vente de grues pour le distributeur de grues de Link-Belt, General Equipment and Supplies Company, Inc. basé à Minneapolis, au Minnesota. Gary Lane est titulaire d'une licence en administration des affaires de l'université du Nebraska.
«La solide expérience de Gary en matière de distribution de grues et d'utilisateurs finaux lui confère toutes les compétences nécessaires pour son nouveau rôle», déclarait Bill Stramer. «Les expériences de gestion de Gary l'aideront à poursuivre l'héritage de la direction réussie de l'équipe commerciale nord-américaine de Link-Belt.»
Link-Belt Cranes, dont le siège est à Lexington, Kentucky, est un chef de file dans la conception et la fabrication de grues à flèche télescopique et à flèche en treillis pour l'industrie de la construction dans le monde entier.
Source: Link-Belt Cranes
---
Åkerströms Björbo AB annonçait récemment la nomination d'Andreas Aronsson en tant que vice-président des ventes.
Åkerströms Björbo AB, une compagnie du groupe Allgon, est une société internationale fondée en 1918 spécialiste des produits et services pour la communication et la commande à distance de grues industrielles, de systèmes d'ouverture de portes et d'applications mobiles. Åkerströms dispose d'un vaste réseau de partenaires qui offrent un service et une assistance tant au niveau local que mondial.
Monsieur Aronsson était encore récemment à l'emploi d'ArcelorMittal BE Group SSC AB où il était directeur des ventes et du marketing.
«Andreas possède une grande expérience de vente dans l'industrie lourde. Il contribuera à renforcer et à développer l'organisation des ventes de notre entreprise. Nous sommes très heureux et convaincus qu'il sera un grand atout pour l'entreprise et nos clients à l'avenir», déclarait Anna Stiwne, présidente-directrice générale d'Åkerströms.
Source: Åkerströms Björbo AB
Appointments
---
The Ontario Asphalt Pavement Council (OAPC), a council of the Ontario Road Builders' Association, elected John MacKay, general manager, GTA Construction and Materials Engineering Aecon Infrastructure at Aecon Group Inc., as Chair of the Council during OAPC's 5th annual general meeting on January 28 via ORBA's virtual Summit – Forging the Roadway Ahead. Mr. MacKay takes over the helm of the Council Board from Ivan Levac, assistant manager - City and Commercial Division at R.W. Tomlinson Limited, who served as OAPC's Chair from February 4, 2020, through January 28, 2021.
"I am very much looking forward to fulfilling my role as Chair of OAPC as well as working with the newly appointed Council Directors in 2021," said Mr. MacKay. "It is an honor to be chosen to represent a group of people, directors and staff, that really do exemplify a sense of community, drive and willingness to improve our industry. It is through the strength of exemplary work of the Council, and the Association we will build upon our success and will continue to face challenges that lie ahead, just as we worked together to overcome the unprecedent challenges of this past year."
John MacKay got his start in the construction industry early, at the age of 17, with KJ Beamish Construction in Lindsay, Ontario. In 1996 he joined the Aecon Group where he has held numerous positions with increased responsibility in highway paving and heavy civil construction including quality control, materials engineering, contract management and estimating.
It was in 1998 when he attended his first Fall Asphalt Seminar that Mr. Mackay became involved with Ontario Hot Mix Producers' Association (OHMPA). In 2015 he joined the OHMPA (now OAPC) Board of Directors. In addition to his involvement on the Board of the OAPC, he is the Chair of the OAPC's Hot Mix Asphalt Technical Working Group and is on the Hot Mix Paving Committee.
---
Dust Hog® Pro LLC recently announced the addition of Patrick Mullins to its leadership team as Chief Customer Officer.
Mr. Mullins is best known within the building construction industry for his role in founding and growing the CMP brand of floor preparation cement products. Mr. Mullins is leaving Bostik, Inc. the global adhesive company to which he sold CMP in 2016, after successfully integrating the business.
"My true passion lies within starting new ventures and building them into laser-focused, customer solutions providers," stated Mr. Mullins. "The Dust Hog Pro is a solution that solves one of the greatest challenges still remaining in our industry, dust control, and I am excited to be part of taking the company global in 2021."
The Dust Hog® helps protect installers and HVAC systems from airborne particulates and in compliance with OSHA respirable silica dust safety regulations. Invented by a professional contractor, the field- and independent laboratory-tested tool is made of high-visibility, rugged, polypropylene plastic in the U.S. The Dust Hog® utilizes proprietary Vortex Suction Technology™ to create a high-velocity, circular air current throughout the mixing container. Its patent-pending design has been specifically engineered with dual intake ports extending below the container rim, greatly enhancing vacuum suction performance.
The Dust Hog® easily fits on and off pails and drums used for mixing self-leveling underlayments, repair patches, mortar, joint compound, and other powdered materials on commercial and residential jobsites.
Source: Dust Hog® Pro LLC