Partnership Tests Hydrogen-Powered Heavy Handling Tractor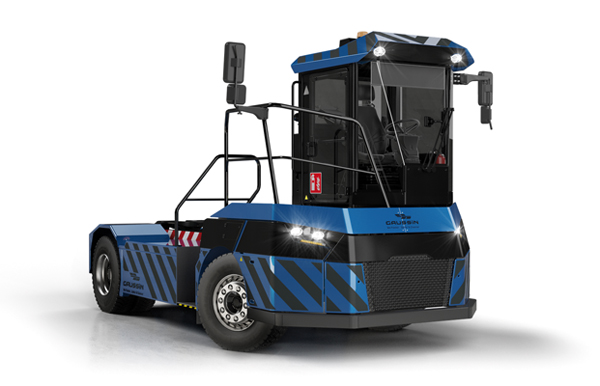 Gaussin, an engineering company that designs, assembles and sells innovative products and services in the transport and logistics field, recently announced a partnership with Terminal du Grand Ouest (TGO), operator of the Multipurpose Cargo and Container Terminal (MCCT) in Montnoir, near Saint-Nazaire, France, to test the first hydrogen-powered heavy handling tractor.
This partnership is part of the action led by the Neopolia network of companies, which brings together 240 industrialists in the Pays de la Loire region, including TGO. Neopolia aims to test in real conditions a hydrogen port tractor, used for container transport, while TGO has implemented a strong environmental policy and wishes to continue its approach by studying alternatives to diesel.
"It is with great pride that we will be testing the first French hydrogen port tractor from Gaussin at the Terminal du Grand Ouest next spring. This cooperation, made possible thanks to the Neopolia network, will allow us to respond to public health issues and to strengthen our position in the energy transition. Thus, we hope to actively contribute to the development of hydrogen in the Pays de la Loire region," said Olivier Hamelet, technical director of TGO.
With a power of 230 kW, Gaussin's APM H2 75T tractor will be able to tow 75 t of goods and will consume about 10 kg of hydrogen per day.
This project is in line with the announcements made by Gaussin and TGO in October 2021 at the Hyvolution trade show calling for the testing of a hydrogen-powered heavy handling tractor in a pioneering spirit shared by both partners.
The Hyvolution exhibition was an opportunity to confirm that hydrogen is a booming technology and that heavy handling equipment can benefit from it in an extremely promising way. The port and industrial areas of Saint-Nazaire, which are particularly well suited to the deployment of this energy vector, represent an ideal playground for developing this technology in real-life situations.
Source: Gaussin