PACCAR Winch Service Schools Schedule Announced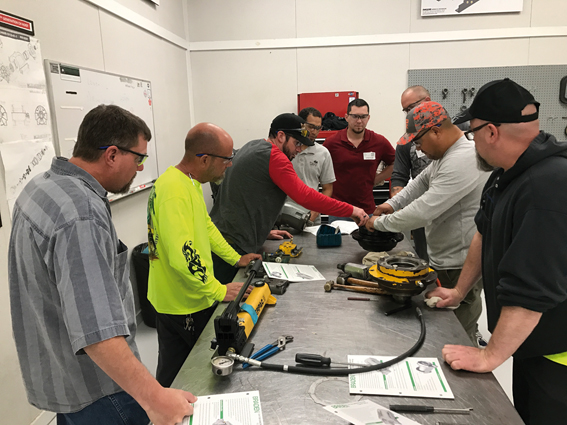 PACCAR Winch has announced its 2022 Service School class calendar. The expanded schedule includes the popular Standard Planetary Hoist Service School along with 3 new courses including an Advanced Planetary Hoist Service School as well as classes focused on CARCO and Recovery Winches.
PACCAR Winch Service Schools provide authorized service centers, distributors, OEMs and their end users with the knowledge needed to perform service work on BRADEN, CARCO and Gearmatic winches, hoists and drives.
Each comprehensive program provides an overview of the products, theory of operation, competitive advantages, troubleshooting and in-depth service instruction. Courses are equally balanced between hands-on training and classroom learning.
Technical training provides a strong return on investment. Factory-trained technicians can perform service work that might otherwise go to unauthorized repair shops. Costly mistakes are minimized with technicians who know proper procedures for troubleshooting and repairs. In addition, parts and unit sales can increase with better product knowledge and improved customer service.
For a complete and up-to-date class schedule and enrollment information, visit
pwd.paccarwinch.com/ServiceSchool.
Source: PACCAR Winch Inc.