Nominations
L'expérience vient avec le duo! David Shea (au centre), directeur des opérations pour Les entreprises Top Lift inc., est heureux de souhaiter la bienvenue à deux nouveaux membres pour la succursale de Montréal en commençant à gauche par Sylvain Auger, nouveau directeur de la succursale et à droite, Steve Forest comme représentant pour la rive-sud de Montréal.
Les Entreprises Top Lift inc. est le concessionnaire des produits Sennebogen, Fantuzzi, Pettibone et Terex pour la région de Montréal.
Source: Les entreprises Top Lift inc.,
(514) 335-2953
---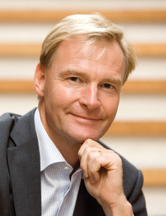 Le conseil d'administration d'AB Volvo a décidé de nommer Olof Persson, actuellement président de Volvo Construction Equipment, au poste de président et chef de la direction de Volvo.
Olof Persson assumera ses fonctions de président d'AB Volvo et de chef de la direction du groupe Volvo à compter du 1er septembre de cette année, prenant ainsi la relève de Leif Johansson, qui a précédemment fait part de sa volonté de quitter son poste. À compter du 1er mai, Olof Persson deviendra vice-président exécutif et chef de la direction adjoint, et travaillera en collaboration avec Leif Johansson.
Source: AB Volvo
Appointments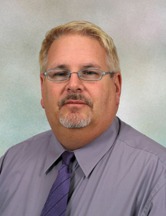 Manitowoc has announced that Scott Keckler is the new vice president of Manitowoc Crane Care, Americas. In this role, he will provide strategic planning, direction and management for all of the Americas Crane Care teams and will report to Bob Hund, executive vice president of Crane Care worldwide.
Mr. Keckler joined Manitowoc Cranes in 1988 at the company's Shady Grove, Pennsylvania facility. Throughout his career with the company, he has held a number of positions, including training assistant, government parts and publications, technical writer, supervisor of technical publication, supervisor of parts administration, and most recently director of customer support.
He replaces Dave Hardin, who has taken on support development responsibilities within Manitowoc Crane Care.
Source: The Manitowoc Company, Inc.
---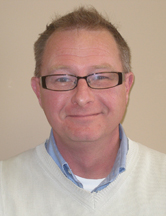 Genrep Ltd/Ltée would like to announce that Don Poyntz has joined the TEAM!! As a Power Products specialist, Mr. Poyntz will be responsible for promoting Genrep product and service offerings in Ontario, North of Barrie.
Jerry Curtis, manager of the Toronto Branch, says "Don is a welcome and necessary addition to our sales team. We've seen the activity in this territory increase and feel it is time to dedicate a full time representative to better serve the needs of our growing customer base. We look forward to expanding our business in Northern Ontario and building solid relationships with our customers."
Genrep represents five product lines: Seneca Power Generation, FPT Engines, Mitsubishi Engines, Doosan Engines, and JD OEM Engines.
Source: Genrep Ltd/Ltée, (905) 502-9950
---

Experience come with that duo ! In the center, David Shea, managing director at Top Lift Enterprises Inc., is proud to welcome two new members at their Montreal office starting on left with the new branch manager Sylvain Auger and on the right Steve Forest as the new salesman for the south shore area of Montreal.
Top Lift Enterprises Inc. is the dealer for Sennebogen, Fantuzzi, Pettibone and Terex products in the Montreal area.
Source: Top Lift Enterprises Inc.,
(514) 335-2953
---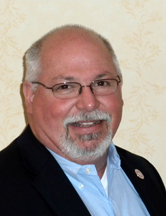 The International Slurry Surfacing Association (ISSA) has named Pierre Peltier, general manager of Marketing & Business Development at Terry Asphalt Materials, Inc., as its 2011-2012 president. He will use ISSA's "Preserving Roads: Smart Now & Tomorrow" outreach program to show how pavement preservation extends the life of roads, saves money and is environmentally sustainable. He also plans to establish the chip sealing and crack treating processes as sound practices by helping ISSA's Chip Sealing and Crack Treatments committees finalize work on creating guidelines that explain each process and its application.
Mr. Peltier has more than 30 years of experience in the pavement preservation industry. He started his career in the late 1970s with Ballou Pavement Solutions, one of the first companies to bring microsurfacing to the United States. He also worked several years for Koch Pavement Solutions providing job site support and training for contractors as well as traveling across the country promoting microsurfacing.
Founded in 1963, the International Slurry Surfacing Association (ISSA) is a nonprofit association dedicated to the interests, education and success of slurry surfacing professionals and corporations around the world.
---
Genrep Ltd/Ltée would like to announce that Rick Frise has joined the TEAM!! As the manager of Rental Solutions, Rick will be responsible for the development of the rental business in the Greater Toronto Area and surrounding areas.
Jerry Curtis, manager of the Toronto Branch, says "the timing couldn't be better; we have just moved into a new facility situated on 1.3 ha in the heart of Mississauga which will be a key component in expanding our rental fleet. That, coupled with Rick's 10+ years and stellar reputation in the business, is going to make 2011 a very exciting year."
Genrep represents five product lines: Seneca Power Generation, FPT Engines, Mitsubishi Engines, Doosan Engines, and JD OEM Engines.
Source: Genrep Ltd/Ltée, (905) 502-9950
---
OGRA Welcomes New President
On March 2, 2011 John Curley, Councillor, City of Timmins assumed the presidency of the Ontario Good Roads Association (OGRA). John has served on the OGRA Board of Directors since February 2004 and took over the position at the Association's Annual Conference in Toronto.
"Ontario Good Roads Association is a well respected organization which represents the infrastructure and transportation issues of the 444 municipalities and First Nations in the Province of Ontario. One of the exemplary qualities you will find with this Board is the dedication to its membership on issues that impact all of us." said Mr. Curley.
Since 1991, John Curley has held several positions on Timmins City Council including Chair of Public Works. He currently represents Ward 2 as Councillor.
Joining Mr. Curley on the Executive of Good Roads is newly elected 1st vice president Alan Korell, Managing Director/City Engineering, City of North Bay, and 2nd vice president Joanne Vanderheyden, Mayor, Municipality of Strathroy-Caradoc and Warden, County of Middlesex.
Mr. Korell has served as an OGRA Board of Director since 2005 and Ms. Vanderheyden since 2007.
Paul Johnson, operations manager, County of Wellington, will continue to serve on the executive committee in the position of immediate Past President.
The Ontario Good Roads Association represents the infrastructure interests of municipalities through advocacy, consultation, training and the delivery of identified services.
Source: Ontario Good Roads Association