Cyclist Detection Safety Systems Popular with London Operators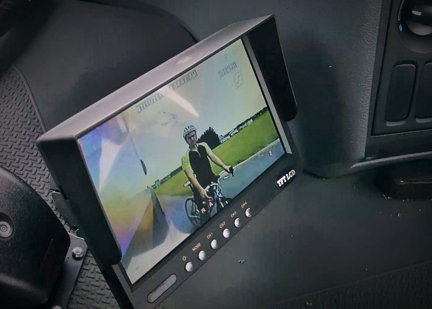 Sentinel Systems has secured orders for its award-winning Bike Hotspot System from Boughton Engineering and hire company Firow.
Firow Ltd. has expanded its operations in London, England, and has fitted several new vehicles working in this area with Sentinel's Bike Hotspot system, as well as Sentinel's reversing and side-view cameras for additional safety.
Boughton Engineering, a vehicle body-building company also has customers in the London area and has equipped many of its vehicles with the cyclist safety system and additional reversing aid cameras and 7" in-cab monitors.
The system is proving popular in London where both companies must comply with Crossrail requirements to fit contracted vehicles with safety equipment that alerts drivers to the proximity of nearby cyclists.
"It is great to see that companies such as Boughton and Firow are fitting systems which ensure cyclist safety," said Sentinel Systems' managing director David Paulson. "We are delighted to be able to supply an effective and practical solution that complies with their needs."
Source: Sentinel Systems Ltd.