Nominations
---

C'est avec plaisir que la direction des Équipements Twin annonce l'embauche de Normand Jutras à titre de représentant technique aux ventes pour sa succursale de Laval, au Québec.
Dans le cadre de ses nouvelles fonctions, monsieur Jutras s'occupera principalement de la vente des produits fabriqués par l'atelier de Laval, soit les bennes 4-saisons, bennes basculantes, boîtes à asphalte, épandeurs ainsi que certains des autres produits de Twin pour le territoire du Québec. De plus, il sera responsable de la vente des produits de déneigement Larochelle pour le territoire de l'ouest du Québec.
Normand Jutras a travaillé 4 ans pour DEL Équipements après avoir passé plus de 7 années pour Ford à titre de représentant. Auparavant, il a agi à titre de contremaître et aviseur technique dans des ateliers mécaniques. De 1987 à 2000, il a travaillé à son compte dans le domaine de l'excavation.
Équipements Twin, avec des ateliers situés à Montréal, Laval et Québec, fait la vente, distribution, installation, fabrication et service de divers équipements et accessoires.
Source: Équipements Twin
---
Camions Excellence Peterbilt est fière d'annoncer la nomination de 2 nouveaux représentants des ventes.
Jocelyn Poirier sera en charge du développement des ventes de camions neufs dans l'est de la ville de Montréal et aux flottes majeures.
Avec plus de 25 ans d'expérience dans l'industrie du camionnage, en tant que chauffeur, enseignant en transport par camion, superviseur aux opérations transport et responsable du département RH, sécurité/conformité, monsieur Poirier saura relever le défi de desservir la clientèle de la région métropolitaine.
De son côté, Patrick DuSault sera en charge du développement des ventes de camions neufs dans la région de l'Estrie.
Avec plus de 23 ans d'expérience dans l'industrie du camionnage, en tant que chauffeur propriétaire puis représentant des produits PACCAR en vente et location, monsieur DuSault saura relever le défi de desservir sa clientèle.
Les compétences de Jocelyn Poirier et Patrick DuSault leur permettront d'écouter, d'évaluer et de comprendre les besoins de leur clientèle respective afin de proposer des solutions constructives qui répondent leurs besoins.
Source: Camions Excellence Peterbilt
---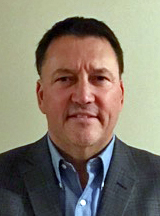 Le groupe Ammann annonce la nomination de Richard Labelle au poste de directeur national des ventes, Usines d'asphalte pour le Canada.
Monsieur Labelle sera responsable du développement de marché pour le groupe. Il compte près de 30 ans d'expérience dans la vente et le service à la clientèle dans l'industrie.
Ammann est un leader mondial de la fourniture de postes d'enrobage, machines et services à l'industrie de la construction, avec une expertise fondamentale dans la construction routière et les infrastructures de transport.
Source: Ammann
Appointments
---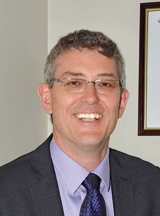 The Association of Equipment Manufacturers (AEM) has elected Brad Boehler, president of Skyjack Inc., to the AEM CE Sector Board to fill an unexpired term.
AEM is the North American-based international trade group representing off-road equipment manufacturers and suppliers, with more than 900 companies and more than 200 product lines in the agriculture, construction, forestry, mining and utility sectors worldwide.
AEM officers and directors work on behalf of all member companies, giving their time and talent to provide strategic direction and guidance for Association action in areas including public policy, market data and exhibitions, as well as technical, safety and regulatory issues, and education/training.
Mr. Boehler joined Skyjack in 2003 and has progressively held strategic positions, including the previous titles of vice president of Engineering and vice president of Sales & Marketing. He holds the designation of Professional Engineer and began his career as a Military Engineer with the Canadian Armed Forces. He is active in several AEM working committees and chairs the AEM Canada Working Group and is also active in leadership roles for the International Powered Access Federation (IPAF).
---
Dynapac North America LLC has appointed Brian Bieller as president and regional general manager for North America to its new company structure. In his new role, he will be responsible for all road construction equipment operations within the U.S., Canada, Mexico, Central America and the Caribbean.
His mission is to further develop the Dynapac business and serve its customers in the different regions while establishing the new legal entities as operational units. Bieller will continue with his current mission and transition into the new role beginning of Q2 2017.
Mr. Bieller began his career in the construction rental industry and later joined Dynapac USA in 1999. He served as both a district and regional sales manager before accepting the role as vice president sales and marketing Compaction Products. Since then he has worked within Atlas Copco Specialty Rental North America and Atlas Copco Construction Equipment U.S. as vice president business development. Mr. Bieller currently holds the position of vice president and business line manager for Road Construction Equipment.
Brian Bieller holds a Bachelor of Science degree in Accounting, and has more than 20 years of experience within the construction equipment industry. He has solid and successful sales, marketing and operational experiences from both the Road Construction and equipment rental industries.
---
Dynapac North America LLC names Shellie Larranaga as its new vice president of finance & administration to build and adapt business models and practices for road construction operations within the U.S., Canada, Mexico, Central America and the Caribbean.
Ms. Larranaga has a master's degree in business administration as well as a Bachelor of Science degree in accounting and corporate finance from Western Carolina University. She is a certified public accountant and member of the North Carolina Association of CPAs. Shellie Larranaga joined the Atlas Copco group in 2013, where she served as vice president of finance for BeaconMedaes LLC.
"Shellie's extensive financial and management background will ensure our customers receive superior service and top-notch attention to detail," said Brian Bieller, president & regional general manager for Dynapac North America LLC. "She will be a strong asset to the Dynapac team and we're happy to have her in this role."
Ms. Larranaga's responsibilities cover multiple tasks within the Dynapac organization. She will oversee financial reporting, ensure internal control efficiencies and promote transparency for information-based decision making processes. She will begin her new role April 1, 2017 and will be based in Rock Hill, South Carolina.