Chevrolet Unveils the 2019 Silverado 4500HD, 5500HD and 6500HD
at The Work Truck Show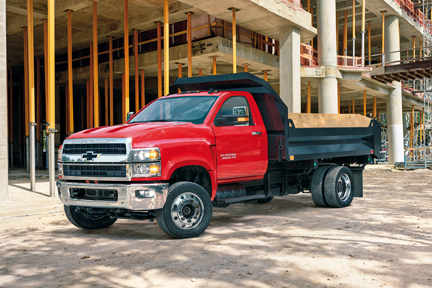 Chevrolet revealed its first-ever Silverado Class 4, 5 and 6 chassis cab trucks at NTEA's The Work Truck Show last month.
"Chevy's designers and engineers were obsessed with making this Silverado the most customer-focused medium-duty truck of any major competitor," said Ed Peper, U.S. vice president, GM Fleet. "By customer-focused, I mean work-ready trucks that are easy to upfit, easy to drive, easy to service and easy to own."
The input of fleet managers, truck drivers, upfitters, technicians and Chevrolet dealers drove the development of the new Silverados.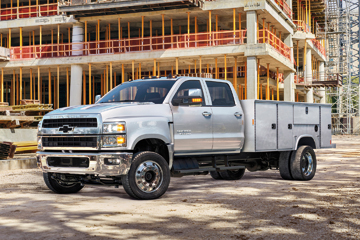 "It's not just numbers on a spec sheet that make us different and better," said John Schwegman, director of Commercial Product and Medium Duty at GM Fleet. "These new Silverados are designed to solve the most common upfit and ownership challenges fleets have with many of today's medium duty trucks."
The Silverado will be available in 2 and 4 wheel drive and will be powered by a 6.6 l Duramax diesel V8 engine delivering 350 hp and 700 lbf-ft of torque and Allison transmissions with a Power Take Off (PTO) option.
Production of the new Silverado will begin in late 2018. Order guides will be available this spring and pricing will be announced this summer. More than 400 commercially-focused Chevrolet dealers are expected to carry the new Silverado line.
Source: Chevrolet