Nominations
---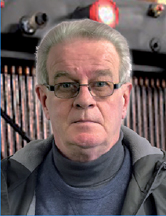 Philippe Trentin, président d'Armand Signori Radiateur Inc., situé à Laval, au Québec, est fier d'annoncer que Jean-Claude Bouchard, fait maintenant partie de son équipe dynamique à titre de représentant.
Monsieur Bouchard compte plus de 30 ans d'expérience dans le domaine du radiateur industriel, il a notamment travaillé chez Spectra Premium et chez Modine.
Fondée en 1955, Armand Signori Radiateur inc. se spécialise dans la réparation de radiateurs, de réservoirs à carburant et de refroidisseur d'air de suralimentation (charge air cooler) et de systèmes de climatisation, ainsi que dans le nettoyage des filtres à particules diesel (DPF).
Venez les rencontrer à EXPO Grands Travaux au Stade olympique de Montréal et profitez de leurs connaissances et de leur expertise dans le domaine des radiateurs industriels.
Source: Armand Signori Radiateur inc.
---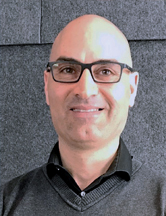 L'équipe de Liebherr-Canada ltée annonce la venue de Patrice Gagnon en tant que représentant des ventes EMT Liebherr pour le Centre du Québec.
Monsieur Gagnon se joint à Liebherr avec une vaste expérience dans la vente dans le domaine de la construction dans la région du Centre du Québec. Il sera chargé de développer l'activité EMT en ciblant de nouveaux clients dans ce domaine tout en entretenant des relations avec les clients actuels de Liebherr dans cette très importante région.
Source: Liebherr-Canada ltée
---
Mario Roussel, directeur général d'Équipement Selix inc., est heureux d'accueillir Richard Lavigne au sein de son équipe à titre de représentant des ventes au Québec.
Monsieur Lavigne compte plus de 25 ans d'expérience dans le domaine du forage.
Venez faire sa connaissance à EXPO Grands Travaux!
Source: Équipement Selix Inc.
Appointments
---
CASE Construction Equipment has named Michel Marchand as vice president for North America, replacing Scott Harris who has taken a similar role at CASE IH. Mr. Marchand, who previously served as the regional sales director for Canada, will now oversee all CASE Construction operations in North America.
Michel Marchand left the automotive industry and first joined CASE as a business manager in 2009, and then took on the role of regional sales director in 2011.
"He has both comprehensive knowledge of the construction equipment business and a passion for the CASE brand," says Leandro Lecheta, chief operating officer – NAFTA, CNH Industrial. "Throughout his career, Michel has consistently developed strong partnerships with our dealers in order to maximize growth and seize all the opportunities that the market has to offer."
"The CASE Construction brand is strong throughout North America, and we have a real opportunity now, with the advances made across the breadth of our product lines and the development of our dealer network, to make an even greater impact for our customers and compete in new ways across all markets," says Marchand. "I am very proud to be a part of the future here at CASE."
Source: CASE Construction Equipment
---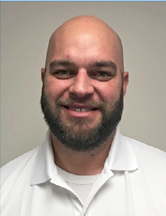 Westech Vac Systems recently announced that Ben Schmitt has assumed the role of general manager, effective immediately. In addition to providing organizational leadership and day-to-day management of Westech's Nisku, Alberta, location, Mr. Schmitt will be responsible for business development, recruiting and overall growth.
With nearly 20 years of sales, engineering and product and project management experience, Ben Schmitt comes to Westech from Vactor Manufacturing, which, along with Westech, is part of Federal Signal's Environmental Solutions Group. Most recently, Mr. Schmitt spent 6 years as Vactor's vacuum excavation and industrial vacuum product manager, developing hands-on experience working directly with customers in the field and understanding their businesses and applications.
"I'm excited to work with the Westech team to drive the next phase of growth for our business and to meet the evolving needs of our customers," said Ben Schmitt. "My mission is to continuously improve our product and operations, and expand our product offering to provide our customers with the latest application-focused products."
Source: Westech Vac Systems
---
Nova Bus recently announced that Ray Little has been appointed vice president of Sales for North America, effective immediately. In collaboration with his team, he will oversee growth efforts across North America through the use of innovative business solutions, particularly in the U.S.
In his 25 years of experience, Ray Little has held several executive-level positions at the firms where he has worked. He also founded and led for nearly 2 decades a company that supports transit clients in driving profitability. Until recently, he served as vice president of Business Development for MV Transportation, a private custom transportation and paratransit services firm.
Nova Bus, part of the Volvo Group, is a provider of sustainable transit solutions in North America. Its portfolio includes hybrid electric buses, high-capacity vehicles and integrated intelligent transportation systems. Following its Electro Mobility strategy, Nova Bus is moving forward with the electrification of its vehicle key components to reduce fuel consumption and emissions.
Source: Nova Bus
---
Allen Engineering Corp. (AEC) recently announced that Garry Haferbier has been promoted to national sales manager for all sales operations in the U.S. and Canada.
Mr. Haferbier has more than 35 years of experience in the rental and light construction equipment industry. He started his career in a family-owned rental business while pursuing an engineering degree and since then has worked for several leading equipment manufacturers. He has very successfully served AEC as a both territory sales representative and as the national rental sales manager since joining the company in 2013.
In this new position, Garry Haferbier will be responsible for managing, training and recruiting all the AEC direct sales personnel as well as the independent sales representatives that sell Allen Equipment in the U.S. and Canada. He will also be AEC's main point of contact for all field sales operations for dealer, national and rental accounts promotions, activities and events. A main focus for Mr. Haferbier is to pursue corporate goals for growth in the rental and the paving equipment market segments for AEC.
AEC is headquartered in Paragould, Arkansas. The company designs, engineers, manufactures and markets concrete and related equipment with a number one goal of Total Customer Satisfaction. AEC is a family-owned, American provider of high quality equipment that is sold and rented through a network of dealers and rental centers around the world.
Source: Allen Engineering Corporation