PROVIX Releases Thermal Camera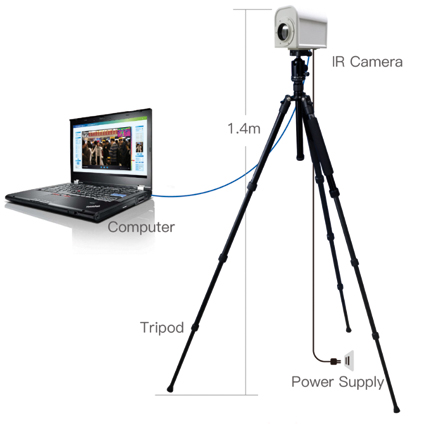 PROVIX Inc is pleased to announce the availability of the Covid19 Camera systems for identifying abnormal temperatures on individuals and groups of people. The PROVIX Covid Cameras incorporate facial recognition software to automatically detect the correct location for determining the temperature of anyone passing in front of the camera.
There are 3 different models depending on the application and the location for use.
The cameras utilize thermal imaging and temperature sensors to pinpoint temperature within 0.3°C, and an alarm is activated for anyone with an abnormal temperature.  The PROVIX systems include comprehensive software for temperature data analysis, and can work collaboratively with existing employee photo id databases.
Ready to deploy as a plug and play solution, the PROVIX systems are fully networkable. Each camera is equipped with a rugged stand for easy setup and the Covid Camera is also available as a battery powered portable solution for easy transport and use at multiple locations.
Already deployed at mine sites, power stations and industrial plants in Canada, these cameras are available for purchase now. 
Source: Provix Inc.