Genie® Launches its Strongest Telehandler Yet
Genie recently introduced the newest addition to its telehandler lineup, the Genie® GTH™-1056 telehandler.
xtensively field-tested to validate performance, the GTH-1056 has been purposefully designed to lower total cost of ownership by 10% while delivering 20% more lift capacity at max height in a machine with a 30% stronger design.
The GTH-1056 builds on popular features found on the proven GTH-636 and GTH-846 models, including a side-mounted engine and stronger boom design, to deliver a rugged, reliable telescopic handler with a 4,536 kg capacity.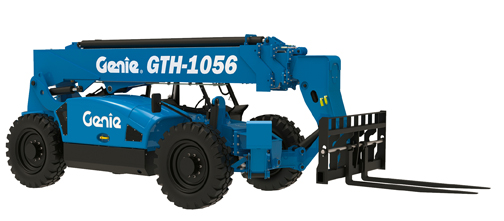 "Customers provided critical feedback after operating multiple units for hundreds of hours on real jobsites," said Josh Taylor, Genie product manager. "Design enhancements focus on delivering reliable machine performance for increased productivity on even the most rugged and challenging of jobsites, while improving serviceability and lowering total cost of ownership."
In addition to being built for performance, the GTH-1056 also was designed for durability.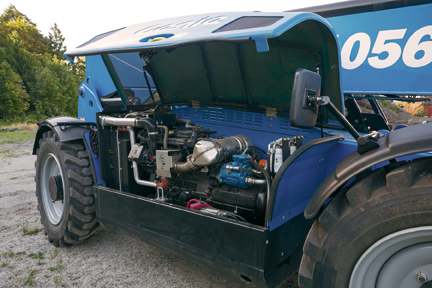 "The GTH-1056 has undergone more testing than any other Genie telehandler previously brought to market," he added.
Able to lift 2,268 kg at maximum height of 17.25 m, and 1,361 kg at maximum reach of 12.8 m, the GTH-1056 boasts a 30% stronger boom and chassis. The boom with mid-pivot point uses a single lift cylinder.
"This simpler configuration, combined with a wider, stiffer horsehead efficiently transfers loads in applications imposing high stress on the boom, such as pipe handling or suspended loads," explained Mr. Taylor. "Created for long-term productivity, the reforged GTH-1056 is a telehandler operators and rental companies can count on to get the job done."
Source: Terex Corporation