Nominations
---

La direction de Top Lift Enterprises Inc. annonçait récemment la nomination de Rémi Comeau à titre de directeur régional pour Top Lift Entreprises Inc. au Québec.
Monsieur Comeau œuvre dans l'industrie depuis 24 ans. Il a occupé différentes fonctions auprès de concessionnaires de machinerie Case et John Deere, ainsi que dans le transport spécialisé. Il est chez Top Lift depuis 10 ans où il a été directeur du département de service et des pièces, et coordonnateur aux ventes. Rémi Comeau s'occupera dorénavant des opérations des succursales de Montréal et de Sherbrooke au Québec. Il ne fait nul doute que son expérience contribuera grandement à son succès dans ses nouvelles fonctions.
Les Entreprises Toplift est un important distributeur d'équipements de terrassement et de manutention dans tout le Canada. Au Québec, l'entreprise représente les marques Link-Belt, Ammann, Gehl, Genie, Sennebogen et Toplift Ferrari.
Source: Top Lift Enterprises Inc.
---
Le chef de l'exploitation de Sollio Groupe Coopératif, Pascal Houle, annonçait récemment la nomination d'Alexandre Lefebvre, président de Lefebvre & Benoît, au poste de chef de la direction de Groupe BMR et de vice-président exécutif chez Sollio Groupe Coopératif. Monsieur Lefebvre succède ainsi à monsieur Houle qui occupait ces fonctions depuis 2015.
Lefebvre & Benoit est l'un des distributeurs de matériaux de construction les plus importants au Québec. Groupe BMR en est le principal actionnaire depuis 2019 et l'entreprise compte plus de 600 employés.
Dans ses nouvelles fonctions, Alexandre Lefebvre s'assurera de la poursuite de la croissance de Groupe BMR, conformément au Plan stratégique 2020-2025 de l'entreprise.
Monsieur Lefebvre continuera d'offrir son soutien à Lefebvre & Benoît puisqu'il restera impliqué à titre de président du conseil d'administration. Marc-André Lefebvre assurera dorénavant le rôle de président du groupe.
Titulaire d'un maîtrise en administration des affaires de l'Université Queen's, Alexandre Lefebvre possède également un baccalauréat en administration de l'Université d'Ottawa. Il siège, entre autres, au conseil d'administration de l'Independant Lumber Dealer Co-operative, regroupement d'achat ayant un chiffre d'affaires de plus de 7 milliards $ et est également membre du Bureau des gouverneurs du Conseil du patronat du Québec (CPQ). En 2017, il a été honoré au Top 40 Under 40 au Canada.
Source: Sollio Groupe Coopératif
---
La direction du Groupe Industries Fournier inc. annonçait récemment la nomination de Jassen Pettinella au poste de directeur des ventes pour le secteur Industriel et Minier. Monsieur Jassen continuera de relever de Martin Richard, vice-président stratégie, innovation et développement des affaires. Il occupe ce poste depuis le 1er mars 2021.
Dans le cadre de ses nouvelles fonctions, Jassen Pettinella travaillera à accroître les ventes de produits et de services dans le secteur Industriel et Minier. Il coordonnera l'ensemble des activités menant à la mise en marché des produits et services de l'entreprise auprès des clients en collaboration avec le service d'estimation et soumission d'Industries Fournier inc.
Sa formation, son expérience dans le domaine et son engagement au sein d'Industries Fournier depuis 2016 sont autant d'éléments qui contribueront à permettre le rayonnement de l'entreprise au delà de ses marchés naturels et la poursuite de l'essor de l'entreprise auprès de ses clients de renom.
Source: Groupe Industries Fournier inc.
Appointments
---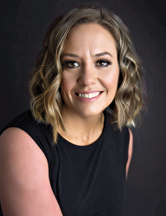 The membership of the American Rental Association (ARA) has approved Angie Venekamp, general manager of Rental Network, in Squamish, British Columbia, as Region Ten director on the board of directors for the ARA, an international trade association serving the equipment and event rental industry. The ARA board of directors consists of 18 members who are rental business owners or manufacturers/suppliers to the rental industry.
ln her role, Ms. Venekamp will represent ARA members from throughout Canada. She will work closely with rental operators to implement ARA's core purpose of supporting the success of members and advancing the equipment and event rental industry.
Angie Venekamp has been an active member of the Canadian Rental Association holding key leadership positions, including serving as national British Columbia director and president. She has also served as a member of the ARA Party and Event Shared lnterest Group and attended the ARA Leadership Conference. For her contributions to the industry, she has been recognized as ARA Region Ten Person of the Year in 2012 and was named to Canadian Rental Service magazine's Top 10 under 40 in 2013.
---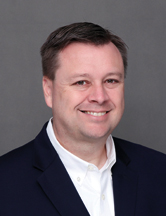 Sullair recently announced that John Randall has been appointed president and CEO, effective April 1, 2021. Previous president and CEO Charlie Takeuchi has been promoted by Hitachi, Ltd., and will become president of Tokyo-based Hitachi Industrial Equipment Systems (HIES), effective April 1, 2021.
Mr. Randall has served as president of Sullair Asia. Prior to this role, he was vice president of Global Engineering for Sullair, a role he held for nearly 5 years. Before joining Sullair, he held various leadership roles in his nearly 24 years with Navistar, including a 3-year assignment in India, where he launched a new heavy commercial vehicle platform and plant start-up.
"I have been honored to be a part of the Sullair leadership team over the past 6 years, and I am excited and energized to lead Sullair into the next phase of our journey," said John Randall. "Together with the Sullair leadership team, and our global workforce of 1,000 employees, I will work to build on the strong foundation Charlie has put in place. I am confident about our company's future and look forward to accelerating the value we bring to our customers."
Since 1965, Sullair has developed and manufactured air compressors with proven reliability and wear-free durability for use in manufacturing, oil and gas operations, food processing, construction and more. Sullair is a Hitachi Group Company.
Source: Sullair, LLC
---
Environmental engineering and construction firm Brown and Caldwell recently announced the promotion of Marc Damikolas from director of operations to chief operating officer effective immediately.
With over 20 years of experience, Damikolas' background encompasses the capture, planning, design, and construction of municipal and private sector water and wastewater infrastructure projects. He has served as principal-in-charge on numerous high-profile projects and programs in California and throughout the U.S., including major sewer rehabilitations, ocean outfall system overhauls, advanced wastewater treatment plant upgrades, and new drinking water systems.
As COO, Damikolas will oversee ongoing operations and procedures while implementing business strategies and plans to drive the 1,700 employee-owned firm's sustainable growth.
A 20-year veteran of Brown and Caldwell, Damikolas' leadership, knowledge, and strong business acumen has played an integral role in the firm being recognized as the company of choice for the environmental engineering sector as stated by CEO Rich D'Amato:
"Marc has consistently demonstrated his dedication to fulfilling clients' needs and ensuring the quality delivery of vital infrastructure projects," said D'Amato. "His new role will strengthen our connection to municipalities, private industry, and government agencies as we help communities address complex water and environmental challenges."
Based in Irvine, California, Damikolas holds a master's degree in business administration, a bachelor's in civil engineering, and is a licensed professional engineer.
Source: Brown and Caldwell