BKT Tires for Mobile Cranes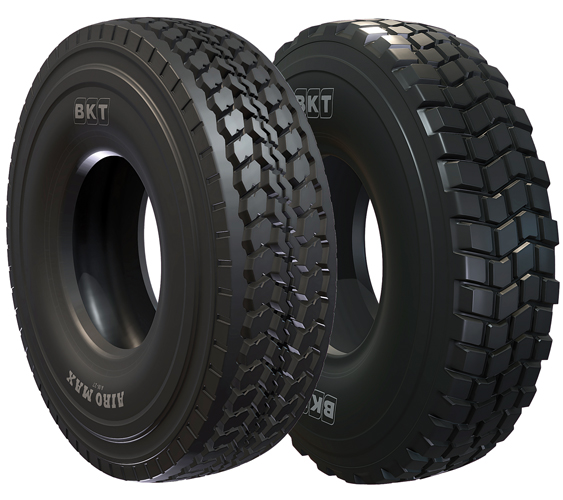 Mobile cranes perform various tasks in the industrial, construction and infrastructure fields. They can usually travel at high speeds and reach 80 km/h. For this reason, it is very important that the tires that equip these machines work at lower temperatures and it is therefore ideal to use radial products.
Tires must be suitable for applications on both roads and highways and on the more aggressive and uneven terrain of worksites. Besides flexibility, the key element required of these products is clearly robustness as well as resistance and durability.
BKT tires for mobile cranes are designed and built specifically to face the challenges of the most demanding jobs, when heavy loads are being transported on a range of surfaces.
Currently BKT offers 2 different product lines dedicated to mobile cranes, even if the portfolio is particularly wide and aimed also at other types of cranes and industrial or construction machinery. Both the ranges are radial and classified with the speed indices "E" and "F". Each different application requires a specific tire, a product studied in detail to give maximum performance and to enhance the power of the machinery it equips.
Source: Balkrishna Industries Ltd. (BKT)