Bok Seng Logistics Takes Delivery of 2 Goldhofer MPA 8 Semi-Trailers
Bok Seng Logistics, in Singapore, has been in existence for more than 40 years in the field of lifting and heavy haulage. Today, with its wide range of services, the company pursues the vision of being the logistics specialist on land and water. From intermodal transportation and warehousing to the management of large-scale and complex logistics projects, Bok Seng Logistics offers a full range of services that is unparalleled in the Southeast Asian region.
Two 8-axle MPA semi-trailers have recently been delivered. Bok Seng specifically chose the MPA version because of the advantages of the low-maintenance axle technology in combination with a high axle load and the extremely low loading height.
Advertisement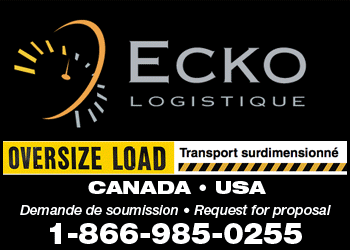 "We are convinced that the trailers with the MacPherson axle system are a perfect fit for our logistics portfolio," said Teo Vincent, senior director at Bok Seng Logistics.
The MPA 8 has an axle load of 15.6 t per axle line. So each vehicle can easily handle operations with a total weight of more than 150 t. They can carry high and wide loads with unit weights of up to 120 t as well as long and heavy items such as concrete trusses, bridge elements, etc. – thanks to a 10.8 m loading deck extension for a total length of 25.3 m. Bok Seng attached particular importance to the low loading height of 885 mm, which they need to handle a large number of upcoming long-distance journeys with railroad cars on routes with bridges and tunnels. With a winch mounted on the gooseneck for this purpose, the cars can be quickly pulled onto the loading deck.
Source: Goldhofer AG