The New ALLU Variable Drum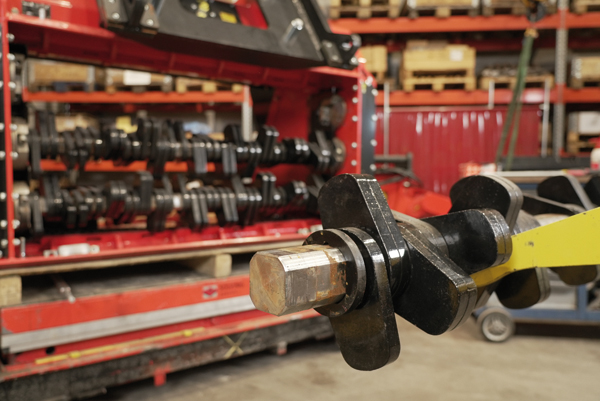 The new ALLU VD Drum enables users to quickly replace fixed TS blades and there is no need to open the chain-box when blades are replaced. Enabling a variable drum setup means an individual drum or blades can be changed quicker. Saving time and money.
ALLU's patented TS (top screen) construction and screening blades make it possible to screen materials even when they are wet or moist without fear of the structure getting clogged. With the TS structure, it is also possible to get 3 different fragment sizes from the same ALLU unit by rearranging the screening combs with no additional costs.
ALLU Transformer attachments D series are versatile and reliable tools for industries enabling efficient screening and crushing of materials.
The ALLU Transformer D-series screener buckets are designed for larger processing jobs. Everything from aerating compost, primary on-site screening and processing construction material. This is a bucket which screens, crushes, pulverises, aerates, blends, mixes, separates, feeds and loads materials. And best of all, it transforms the materials you work with. It is more productive, and more profitable.
ALLU has been consistently one step ahead leading the industry for over 35 years, with  truly mobile, compact screening buckets, which are the perfect attachment for compact base machines to screen and transform your materials.
ALLU New VD Drum is currently available for DN 3-12 TS and DN 3-17 TS models
Source: ALLU