Bigge and Empire Crane Make Partnership Official: Perfect Fleet Comes to East Coast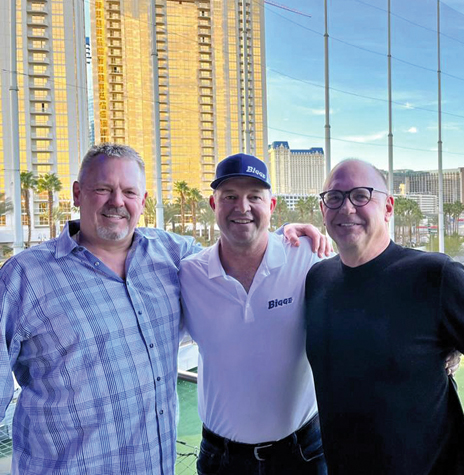 Bigge Crane and Rigging Co. recently announced the acquisition of a majority stake in Empire Crane Company. The alliance between Empire and Bigge's Perfect Fleet® is now even more readily available to customers on the East Coast.
This new partnership is an essential milestone for both companies, which will benefit crane buyers worldwide with a true coast-to-coast offering in the U.S.
Empire Crane Company is a full-service crane sales and repair company headquartered in upstate New York. With over 25 years of experience, the company has grown to become one of the most respected dealers in the industry on the East Coast. The company has a long-standing reputation in the crane business, known for its extraordinary sales support and crane service. Its partnership with Bigge and the resulting expansion of Empire into the Gulf, Mountain, and West Coast regions will help bring even more robust sales support to its customers across the U.S. and globally. Crane buyers will now access dealer pricing and priority ordering for leading crane manufacturers, including Tadano, Kobelco, Liebherr, Manitowoc, Potain, Peiner, Terex, Comedil, Broderson, Merlo, Magni, Xtreme, Manitex, and Jekko. This strategic relationship will give customers access to more inventory and reduce freight costs associated with shipping equipment nationwide.
"I've known Paul and Luke for over 20 years. They're the 2 most trusted principals in the crane and equipment sales business," said Weston Settlemier, CEO of Bigge Crane and Rigging Co. "Furthermore, the Lonergans are the 2 best partners Bigge has ever had. I personally have been promoting the benefits of principled partnerships for over 12 years and the Bigge/Empire collaboration will be the standard by which all future partnerships are judged."
"We are thrilled to join forces with Bigge – the pillar of excellence in the crane business for over a century, and, like us, to be in business with a family-owned company with common business values. This strategic alliance provides our customers access to Bigge's extensive sales inventory and over a century's experience building and maintaining the Perfect Fleet of cranes," echoed Paul Lonergan Empire's president.
Source: Bigge Crane and Rigging Co.