Kalmar's First Heavy Electric Forklift to Help Innofreight
Achieve Target of Carbon Neutrality by 2040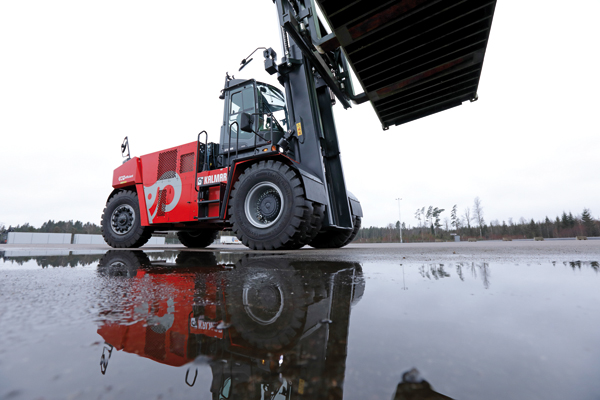 Kalmar, part of Cargotec, has secured an order from Austrian rail logistics service provider Innofreight Solutions GmbH (Innofreight) for a Kalmar heavy electric forklift – the first of its kind to be delivered to a customer anywhere in the world. The order was booked in Cargotec's Q4 2022 order intake and the machine is scheduled to be delivered during Q4 2023.
Innofreight, founded in 2002, develops modular rail wagon solutions for a wide variety of industrial sectors including pulp and paper, agriculture and construction. The company's equipment is in operation in 20 European countries on all 3 European standard rail gauges. Innofreight's current equipment fleet includes 60 diesel-powered Kalmar forklifts with various lifting capacities.
Advertisement
"If we are to achieve our target to be carbon neutral by 2040 it is essential that we start reducing our reliance on fossil fuels now. Kalmar is a long-term partner and a leader in the field of eco-efficient electric equipment, so we are very pleased to be able to take this initiative forward together with them," said Innofreight's managing director, Peter Wanek-Pusset.
"We are very proud to announce the first ever order for our eco-efficient heavy electric forklift, which is the latest addition to the Kalmar Electric Portfolio launched at the end of 2021. Innofreight is a true pioneer in the rail logistics space and we are delighted that they have chosen our technology to showcase the benefits of electrically powered machines in demanding cargo-handling operations," added Kalmar Austria's area sales manager, Dietmar Kohlhuber.
Source: Cargotec Corporation