Nominations
---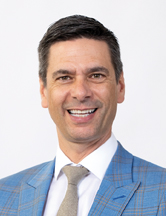 La firme de génie-conseil CIMA+ annonçit récemment la nomination de David Murray, ing. au poste de chef de la direction des opérations.
Titulaire d'un baccalauréat en génie électrique de l'Université de Sherbrooke, monsieur Murray est associé chez CIMA+ depuis 2008. Il était auparavant vice-président principal, Énergie et ressources. Il occupe également le poste de directeur des bureaux de CIMA+ dans la région des Cantons-de-l'Est au Québec. Il poursuivra ses fonctions dans ce rôle jusqu'en juin 2023.
Engagé dans la promotion et l'avancement de la firme, David Murray s'est impliqué dans divers comités au fil des ans, notamment le comité de Gouvernance et d'Éthique, dont la mission est d'assurer le bon exercice de la profession au sein de CIMA+. Pendant la pandémie, il a dirigé le comité qui a guidé l'élaboration des politiques internes et la mise en place de l'environnement de travail hybride pour les employés de la firme. Monsieur Murray est également très impliqué au sein de l'Association des firmes de génie-conseil – Canada (AFGC) depuis de nombreuses années, et a récemment occupé le poste de président du conseil d'administration de l'AFGC pour le mandat 2021-2022.
Source: CIMA+
---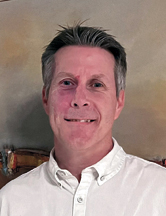 Forages Rouillier annonçait récemment la nomination de Serge Caron à titre de nouveau directeur général de l'entreprise. Monsieur Caron occupait précédemment le poste de directeur des opérations depuis 2015. Cet avancement permettra à Mario Rouillier, président de Forages Rouillier, de se concentrer sur le développement de l'entreprise.
Détenteur d'une maîtrise en géomorphologie et cumulant 28 ans d'expérience dans le milieu de l'exploration minérale au Québec et en Ontario, Serge Caron était un choix sans équivoque. Ses expériences passées en tant que président de Foramex (de 2005 à 2015) et de Géos Sciences inc. (de 1997 à 2010) sont un atout non négligeable qui profitera à l'entreprise et à ses employés.
En se retirant de la direction générale, Mario Rouillier pourra diriger ses efforts à la croissance du Groupe Rouillier et au développement de la relève. Il entrevoit également cette occasion comme une chance de pouvoir se concentrer à la solidification des partenariats avec les communautés.
Source: Forages Rouillier
---
SANEXEN services environnementaux inc. une filiale de LOGISTEC Corporation, annonçait récemment la nomination de Mathieu Germain, à titre de vice-président, développement corporatif et mise en oeuvre de la stratégie, en date de janvier 2023.
Monsieur Germain sera responsable de mettre en oeuvre, avec l'appui de l'équipe de direction, les initiatives de développement corporatif ainsi que de faire progresser l'atteinte des objectifs à long terme du plan stratégique de l'entreprise. À l'emploi de SANEXEN depuis 2018, Mathieu Germain a préalablement occupé le poste de directeur, développement stratégique. De 2006 à 2018, il était directeur, environnement chez American Iron & Metal.
SANEXEN services environnementaux inc., un membre de la famille LOGISTEC, est un chef de file en matière de solutions environnementales depuis 37 ans. SANEXEN est active dans la restauration de sites, les projets majeurs, les infrastructures, la gestion des sols contaminés et des matières résiduelles, ainsi que les technologies d'eau potable.
---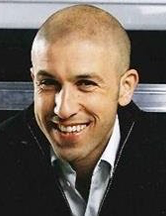 Volvo Construction Equipment (Volvo CE) a annoncé la nomination de Kamel Sid au poste de directeur des opérations. Monsieur Sid, qui occupait le poste de chef des opérations par intérim depuis septembre dernier, lorsque Jean Marc des Courières a pris sa retraite, est responsable du bon fonctionnement, de l'efficacité, de la qualité et du rendement des opérations mondiales de Volvo CE.
«Après six mois en tant que chef des opérations par intérim, je suis ravi que Kamel ait accepté de rejoindre l'équipe de direction en tant que membre permanent. Il possède une vaste expérience à la fois à l'intérieur et à l'extérieur du groupe Volvo et jouera un rôle important pour faire passer notre organisation opérationnelle au niveau supérieur en cette période de transformation et de changement de notre entreprise», déclarait Melker Jernberg, président de Volvo CE.
Source: Volvo Construction Equipment
Appointments
---

CarbonCure Technologies recently announced the hiring of S. Gabriel Carrero as its new senior vice president of Sales & Marketing. Mr. Carrero joined the carbon removal technology company at the start of the year after 2 decades in business management roles leading commercial operations, business development and strategic marketing for the heavy construction materials, speciality construction chemicals and specialty building materials industries.
S. Gabriel Carrero most recently served at Sysdyne Technologies, accelerating the global growth of its batching, dispatch and truck management software and ensuring customer success for ready mix concrete producers. His prior experience also included executive leadership, commercial operations and business development roles at NITROcrete, GCP Applied Technologies and W.R. Grace & Co.
A category leader in low carbon concrete and carbon removal tech, CarbonCure reduces the production cost and carbon footprint of concrete. CarbonCure offers the global concrete industry an integrated and easy-to-adopt decarbonization platform, featuring a suite of CO2 mineralization equipment, software and services including carbon credits and environmental product declarations.
Source: CarbonCure Technologies
---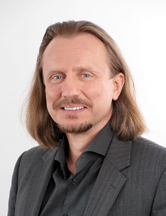 Effective March 1, 2023, Torsten Ahr became vice president of the Hydraulic Attachment Tools business line at Epiroc. Since 2013, he has served as vice president Marketing for this organization. Now Torsten Ahr's field of responsibility is expanding to the entire organization of this business line including P&L responsibility.
"In an increasingly complex world, we have to focus on the right tasks," explained Mr. Ahr. "By bundling competencies within the business line, we want to become more agile. Our focus on our customers and our growth enables us to make decisions faster, improve the speed of our projects and bring more innovations to market."
In terms of hydraulic breakers and drum cutter attachments, the company sees itself competitive and on a growth course.
"There is still room for improvement with many other attachments," he explained. "We want to grow in the area of non-impact attachments. This change is the right step for us to achieve this goal."
The business line for hydraulic attachments has production sites in Germany, Sweden, the U.S. and India. The new management of the business line is also located in Essen, Germany.
"This is a transformation, not a restructuring," clarified Torsten Ahr. "We want to break new ground with the entire existing team."
With ground-breaking technology, Epiroc develops and provides innovative and safe equipment, such as drill rigs, rock excavation and construction equipment and tools for surface and underground applications. The company also offers world-class service and other aftermarket support as well as solutions for automation, digitalization and electrification.
Source: Epiroc
---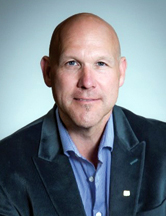 Mack Trucks recently announced that Wayne McDonald will be the regional vice president for the Canadian region effective April 1, 2023. In this role, he will direct the Canadian regional sales team to develop strategies to increase Mack Trucks profitability and market share throughout Canada.
Wayne McDonald has 34 years of experience in the trucking industry and has worked for Mack Trucks in various roles since 2005. He was the director of fleet sales for Canada since April 2021. Prior to that role, Wayne McDonald served as a district sales manager for the Canadian Central District from 2013 to 2021. He also has had various positions as a regional parts director, district parts manager and general parts manager.
Wayne McDonald, who will remain based in Mississauga, Ontario, is replacing Steve Jugovich, retired March 31.
Mack Trucks is part of the Volvo Group, which is driving prosperity through transport and infrastructure solutions, offering trucks, buses, construction equipment, power solutions for marine and industrial applications, financing and services that increase customer uptime and productivity.
Source: Mack Trucks
---
On the first evening of the National Stone & Gravel Association (NSSGA) 2023 Annual Convention, on March 12, the Manufacturing & Services (M&S) Division announced their 2023 executive committee Chair at their annual dinner. At this auspicious occasion which was attended by the M&S Board, executive committee members, as well as past Chairs, the outgoing chair Josh Swank of Philippi-Hagenbuch handed off the gavel to Charlie Johnson, director of Domestic Dredge Sales for DSC Dredge. The M&S division also appointed Mark Krause of McLanahan Corporation as the M&S vice chair.
Charlie Johnson has a successful track record of providing vision and leadership to several projects and boards over the years. In 2015 served as president of the Western Dredging Association's Gulf Coast Chapter.
DSC is a global leader in the dredge manufacturing industry, engineering superior customized dredging solutions to meet specific application needs, while continuing to exceed customer expectations. DSC Dredge designs and manufactures high quality, durable cutter suction dredges.