Performance Trailers Choose Haldex Trailer Roll Stability
as Standard Specification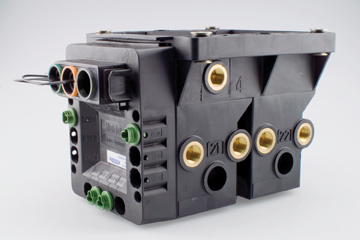 Haldex Commercial Vehicle Systems announces that custom trailer manufacturer, Performance Trailers has selected Haldex Trailer Roll Stability (TRS) as a standard product offering on its trailers.
Rollovers are costly and often result in serious injury and property damage. Reducing the possibility of rollovers is critical to driver safety and cuts costly expenses that are detrimental.
The system, built on Haldex's newest 4S/2M ABS platform, provides the next generation of high performance braking along with roll stability safety technology. TRS is designed for one to three or more axle trailers using an air suspension. The system delivers superior braking performance by adjusting for the trailer conditions during normal and ABS braking events as well as reacting if conditions indicate a rollover is imminent.
Founded in 1991, Performance Trailers has established a reputation as a leader in the design and construction of custom trailers used to carry everything from racing cars to portable corporate displays. The company has designed trailers for such companies as Ford Motor Co., General Motors, Nissan and Toyota, which use the trailers to haul multimillion-dollar concept cars to trade shows.