Nominations
Siemens Canada Limitée annonce la nomination de Roland Aurich au poste de président-directeur général. À ce titre, monsieur Aurich sera chargé d'encadrer la direction stratégique et la gestion de toutes les activités de Siemens au Canada.
Roland Aurich amorce son nouveau rôle avec plus de 20 ans d'expérience pour le compte de Siemens. Il s'est joint à l'entreprise en 1986 où il a occupé divers postes au sein de l'organisation mondiale. Plus récemment, il a été président-directeur général de Siemens AB en Suède. Auparavant, il a été responsable des ventes pour trois groupes de Siemens en Suède : Systèmes de transport, Production d'énergie et Transport et distribution d'énergie.
Depuis l'obtention de sa charte à Montréal en 1912, Siemens incarne un engagement quadruple : économie, infrastructure, responsabilité d'entreprise et environnement. Au Canada, Siemens compte environ 6000 employés qui travaillent à élaborer et fabriquer des produits, à concevoir et installer des systèmes et projets complexes et à développer une vaste gamme de solutions en réponse à des besoins individuels.
Source: Siemens Canada Limitée
---
Guy Therrien, président de Cisolift Distribution Inc., est fier d'annoncer la nomination de Stéphane Blier à titre de représentant des ventes.
Cisolift vend, entretient et répare les nacelles usagées des marques suivantes : Plafolift, Skyjack, JLG, Genie, Haulotte, Snorkel, Grove, UpRight, MEC, et autres. De plus, Cisolift est distributeur autorisé des produits Bil-Jax et Haulotte au Québec.
Source: Cisolift Distribution Inc., (819) 395-3838
Appointments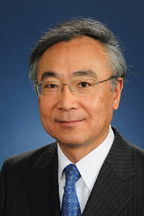 Kubota Corporation has named Satoshi Iida as new president of Kubota Tractor Corporation, based in Torrance, California.
Satoshi Iida, who has a Ph.D. in mechanical and systems engineering, has been with Kubota Corporation for 29 years and served in the company's engineering, utility tractor, and construction equipment divisions. He was previously appointed to executive level management positions within Kubota, including his most recent appointment, prior to joining Kubota Tractor Corporation, as president of Kubota Europe in France. Mr. Iida is a member of Kubota Corporation's Board of Directors.
Source: Kubota Tractor Corporation
---
David Shea, managing director of Top Lift Enterprises Inc., based in Stoney Creek, Ontario, is pleased to announce the appointment of Glenn Milum as territory manager.
Glenn Milum will be responsible for sales of Doosan construction equipment from Oakville to the Niagara region and Sennebogen material handling equipment in all of Ontario.
According to David Shea, Mr. Milum brings more than 15 years of sales experience to the marketing department of Top Lift Enterprises Inc. "We are pleased to add Glenn to our staff. His ability to understand the customers' needs and to make sure they are getting the right equipment will make him a valuable addition to the team", said Mr. Shea.
"It's pretty exciting to be joining Top Lift. This is a company with great products, great service and a great reputation. Both Sennebogen and Doosan are leaders in their respective fields," says Mr. Milum.
Source: Top Lift Enterprises Inc.