bauma 2010 - A Turnaround for the Industry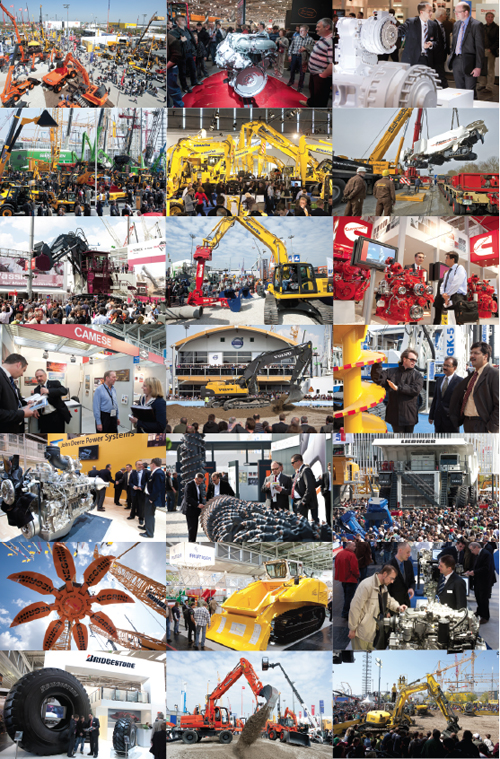 bauma 2010 has marked a turnaround in the international construction machinery industry, ushering in the hoped-for change in sentiment. And this was despite the ban on air travel which impacted on the first few days of the fair.
Even before the fair started, it was evident that worldwide the sector had high hopes of the leading world fair in Munich: with 555 000 m2 of space, all fully booked, and 60% of the exhibitors coming from outside Germany, the fair registered new all-time highs for the overall number of exhibitors, international participation and space booked.
From China, India and Turkey in particular, exhibitor numbers were up strongly on the previous event. "bauma is the Mecca for construction equipment. Though the volcano shaded Europe it is fascinating to see so many visitors from all over the world here," said Cuneyt Divris, president of the Imder, Construction Equipment Distributors & Manufacturers Association of Turkey.
Over 415 000 visitors from more than 200 countries attended bauma 2010 (about 17% less than for bauma 2007).
"Because of the turnaround which bauma 2010 has ushered in for the sector worldwide, we are looking forward optimistically to the already fully booked bauma China 2010 in Shanghai. Interest in the new event bC India 2011 in Mumbai, too, has led to a considerable expansion in the space originally earmarked for the event. For many of the key players who were represented at the leading world fair bauma, these events will offer international platforms in the two growth markets of China and India, and thus appeal also to the trade visitors who this time were not able to come to Munich," said Klaus Dittrich, chairman & CEO of Messe München GmbH.
The 30th bauma, International Trade Fair for Construction Machinery, Building Material Machines, Mining Machines, Construction Vehicles and Construction Equipment, will take place as planned in three years time, April 15 - 21, 2013 in Munich.
Source: Messe München International