Vestas Receives Order for V82-1.65 MW Turbines in Canada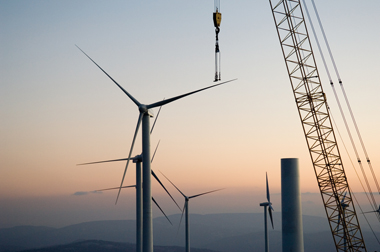 Vestas received an order from the Red Lily Wind Energy Partnership for 16 V82-1.65 MW wind turbines for the Red Lily Wind Project to be developed by Algonquin Power in Southeastern Saskatchewan.
The turbines will be delivered in late 2010, with commissioning for the 26-MW project expected by the beginning of 2011. The order also includes a 10-year service and maintenance agreement.
"The V82-1.65 MW turbine is an extremely reliable turbine," says Martha Wyrsch, president of Vestas Americas. "We are glad to continue our strong partnership with Algonquin, with whom we have worked since the St. Leon project in 2005."
The Red Lily Wind Energy Partnership is owned by the Concord Pacific Group. The partnership has engaged Algonquin Power to provide development and construction management services for the project.
"Algonquin looks forward to managing the development and construction of the project for the Red Lily Wind Energy Partnership," says Ian Robertson, CEO of Algonquin Power. "We know the V82-1.65 MW turbine very well. As was the case with the St. Leon project, which we own, we are confident that Vestas will continue to support the machine and the project going forward."
Headquartered in Oakville, Ontario, Algonquin Power owns and has interests in a diverse portfolio of renewable power generation and sustainable infrastructure assets across North America. This includes 45 renewable energy facilities, 12 thermal energy facilities, and 19 water distribution and wastewater facilities.
Concord Pacific Group is a Canadian company developing multi-phased, master-planned residential communities. Its developments include Concord Pacific Place in Vancouver, British Columbia, Concord CityPlace in Toronto and Concord Park Place in North York, Ontario.
As of 31 December 2009, Vestas had supplied 953 turbines to Canada.
Source: Vestas Americas