MFM Building Products Introduces IB-3™ StormStopper Underlayment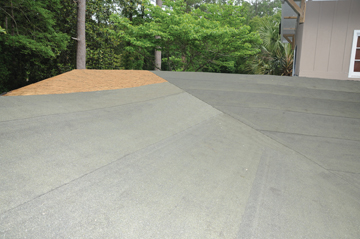 MFM Building Products Corporation, a manufacturer of a wide range of innovative waterproofing products for the building industry, is pleased to introduce IB-3™ StormStopper. This underlayment product is specifically designed to install under roofing at edges, valleys and whole roof applications to protect from water or moisture leaks.
IB-3 StormStopper is a self-adhering mineral surface underlayment, which adheres directly to the roof deck. The specially formulated rubberized asphalt adhesive seals around fasteners and forms a long-lasting barrier. The product is engineered to provide a water and weatherproof barrier against blowing rain, ice dams or the build-up of excessive water. The product comes with a protective split release liner, which protects the product until installation.
IB-3 StormStopper is offered in 20,4 m rolls x 91 cm width; in 18,6 m2 cartons. The product is suitable for use in new construction and re-roofing installations, and is backed by a 5-year Limited Warranty. Product is in accordance with ASTM E 108, ICC-ES AC188, and ICC-ES AC48 as issued on ICC-ES Evaluation Report ESR-1737.
Installation of IB-3 StormStopper is easy by simply removing the release liner and pressing into place. The product can be cut using a utility knife and installed at eaves, valleys, vents, skylights and chimneys. A non-removable selvedge edge allows for a secure seal on overlaps. Finish installation by rolling the seams with a hand roller.
Source: MFM Building Products