Nominations
---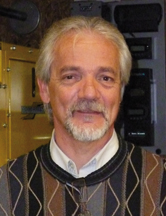 Face à une croissance soutenue et à un fort développement de ses compétences et de son offre de services, Volts Énergies annonce la nomination de Gaétan Lachapelle au poste de directeur des ventes. Ce dernier a comme mandat de négocier et renforcer les ventes du secteur commercial de l'entreprise.
Gaétan Lachapelle a, pendant plus de 30 ans, exercé son talent au service de l'industrie dans les secteurs de la construction, industriel, commercial, marin, minier, agricole, forestier, résidentiel et prévention d'incendie (avec unité de puissance diesel) en tant que représentant et directeur régional des ventes sur les marchés de la PME et de la grande entreprise, dont plus de 25 ans pour Deutz Canada.
«Nous sommes assurés que monsieur Lachapelle saura relever le défi et son expertise permettra à Volts Énergies d'accroître sa part de marché et de renforcer sa proximité régionale dans le cadre de la gestion relation clients», a dit président de la compagnie Sébastien Caron.
L'arrivée de Gaétan Lachapelle coïncide avec le lancement sur le marché d'un nouveau produit de Volts Énergies dont la présentation est prévue pour les prochains mois.
Source: Volts Énergies
---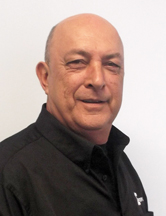 C'est avec plaisir que Les entreprises Top Lift annonce la nomination de Daniel Boucher en tant que directeur de territoire – Rive-Sud.
Franc connaisseur de la machinerie lourde depuis plus de 17 ans, nul doute que son expérience acquise au cours des dernières années contribuera grandement au succès de Top Lift.
Vous êtes invités à vous joindre à nous pour lui souhaiter un franc succès dans ses nouvelles fonctions.
Source: Top Lift Enterprises Inc.
Appointments
---
Automatic Lubrication Systems specialist FLO Components Ltd. continues to expand its resources to better serve construction, road building, aggregate, trucking, manufacturing and processing companies in Southern and Eastern Ontario.
The company is pleased to announce the appointment of Greg Pottruff as territory sales manager – South Western Ontario and Dave Secord as territory sales manager – Eastern Ontario. Their primary focus will be to increase local availability of technical support to FLO's customers and to build its client base in their territories.
Commenting on the new appointment, FLO Components sales manager, Steve Matheson said; "Dave and Greg will make an excellent addition to our team of lubrication solutions specialists. Both these gentlemen bring a whole new level of energy and extensive sales and industry experience that will help to further strengthen the relationships with FLO's existing clients in their respective territories. Their technical knowledge and proven work ethic are in sync with FLO's basic foundation of "Meeting Customers' Needs Better", making them well suited for providing our customers with unparalleled technical and sales support. Dave and Greg will work with FLO's key partners in the industry, developing lubrication solutions that address their equipment breakdown-related pain and increase machine uptime and profitability."
Source: FLO Components Ltd.
---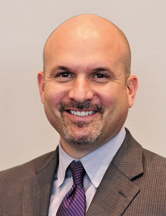 Hanley Wood Exhibitions is proud to announce that Tom Cindric has been promoted to vice president.
In his most recent position, Mr. Cindric was the group director for the World of Concrete and CONSTRUCT trade shows. While he will continue to have full profit and loss responsibility with these shows, Tom Cindric will now be working on new brand extension strategies as well.
Source: Hanley Wood, LLC