Nominations
---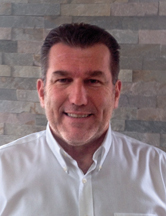 L'équipe de Conderoc s'allie à un partenaire et collaborateur de longue date avec la nomination d'André Noiseux, à la direction des ventes et du développement des affaires.
André Noiseux évolue dans le domaine de la construction depuis plus de 30 ans. Il a entre autres dirigé des entreprises dans les domaines de l'environnement, de la construction de routes et des grands travaux. Son expérience passée l'a aussi amené à gérer le développement des affaires dans le domaine de la distribution d'équipement lourd pour des multinationales européennes. Son expérience acquise lui a donné l'occasion de saisir l'opportunité de devenir partenaire desdites entreprises. Aujourd'hui, il est fier de s'être joint à l'entreprise Conderoc et son équipe chevronnée de représentants dédiée à servir sa distinguée clientèle.
Source: Conderoc inc.
---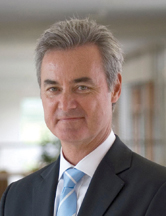 Arup, une firme de conseil et d'ingénierie multidisciplinaire mondialement reconnue en matière de fourniture de designs novateurs et durables, annonçait récemment que Gregory Hodkinson occupera la fonction de président.
Monsieur Hodkinson sera rejoint par Tristram Carfrae et David Whittleton en qualité de vice-présidents. Ensemble, ils devront diriger un groupe de plus de 11 500 membres du personnel à l'échelle mondiale avec un chiffre d'affaires supérieur à 1,7 milliard $.
Gregory Hodkinson a joint Arup en 1972, ayant été inspiré par le travail de la firme sur le projet de l'Opéra de Sydney. Il a travaillé sur d'importants projets de développement urbain et de transport en Australie et au Royaume-Uni, avant de diriger l'expansion de la firme aux États-Unis en 1988 en tant que directeur fondateur du bureau de New York. Il est devenu président de la région des Amériques en 2004, un rôle maintenant occupé par Mahadev Raman. En 2011, monsieur Hodkinson est allé à Milan, en Italie, pour diriger les activités de l'entreprise en Europe et a été par la suite nommé président du groupe mondial par le conseil d'administration d'Arup à partir du 1er avril 2014.
Source: Arup
Appointments
---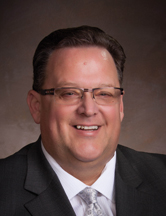 KPI-JCI and Astec Mobile Screens has hired Don Mueller as a regional sales manager for the northwest territory for its track-mounted products.
In his new position, Mr. Mueller will cover Washington, Oregon, northern California, Hawaii, Alaska, British Columbia, Alberta, Montana and Wyoming. Most recently, he served as a territory manager for Astec AggReCon West, a KPI-JCI and Astec Mobile Screens authorized dealer based in Eugene, Oregon.
Don Mueller has worked in the aggregate industry for nearly 40 years, starting at Telsmith in 1976 in the manufacturing facility, and later switching to the service department. He later worked for Cedarapids and then Balzer Pacific, a former KPI-JCI and Astec Mobile Screens authorized dealer.
Steve Schetky, director of sales for the western United States, said Mr. Mueller's vast and varied experience made him the prime candidate for the position.
"Don has a unique combination of understanding how manufacturers operate, how dealerships function, and how to call on the end users," Mr. Schetky said. "From his experience as a field mechanic, he understands the workings of track machines, yet also knows what it takes to gain the customer's confidence and trust. With the increased track population in western North America, we needed an additional track regional sales manager to get ever better coverage for our dealers and their customers. I am confident we will continue to increase our presence in the track market, and Don has all the tools to help make that happen."
Source: KPI-JCI & Astec Mobile Screens
---
Tim Ford of Terex has been named chair of ICUEE 2015 - The Demo Expo. He oversees the show's volunteer management committee, a cross-section of utility construction leaders who direct show planning to ensure the show remains relevant for all market segments. Mr. Ford is president of Terex Cranes for Terex Corporation, Westport, Connecticut.
The biennial ICUEE – International Construction & Utility Equipment Exposition will be held September 29 – October 1, 2015 at the Kentucky Exposition Center in Louisville, Kentucky. ICUEE is the largest event in North America for utilities and utility contractors seeking the latest product innovations and best practices for construction and rehabilitation projects.
The show is known as The Demo Expo for its numerous hands-on working equipment demonstrations. The 2013 ICUEE ranked number-two among all trade shows in the U.S. for the year (at 110,000 m2), in the annual "top trade shows" list of the Trade Show News Network online media resource.