PTS Pro Enables Users to Target Unplanned Downtime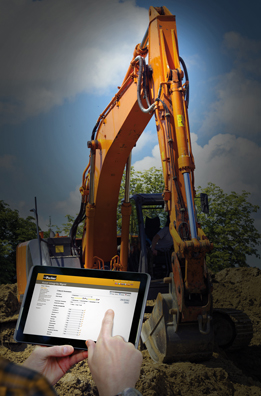 PTS Pro, the latest addition to the Parker Tracking System (PTS) suite of products, gives subscribers a proactive tool against unplanned downtime, while maximizing uptime and profitability.
Developed by Parker Hannifin, the global leader in motion and control technologies, "The new PTS Pro features powerful asset tracking and maintenance tools that extend the capabilities of the original PTS application," said Technology manager, Bill Sayavich. "Using PTS Pro's advanced scheduling tools, our users can plan for and perform critical service as part of an effective and efficient preventative maintenance strategy."
From the easy-to-use Asset Management Dashboard, users can schedule inspections and replacements as needed, easily locate assets when maintenance is required, and record historical inspection details and results. Subscribers can also transfer visibility of select assets and schedule work by site, type, or asset level.
"PTS Pro enables customers to establish a maintenance schedule based on their individual or corporate requirements, regulatory standards or actual lifespan data of a particular hose assembly," added Mr. Sayavich. "
Taking a proactive approach to maintenance is crucial to maintaining and even increasing profitability as well as overall employee safety. While Parker products are built to withstand tough conditions, any product that hasn't been properly inspected or maintained presents an unnecessary risk to people and the environment. PTS Pro helps alleviate those risks by enabling users to establish a standard cadence of custom inspection and replacement activities, and confirming completion of those activities.
The PTS system can generate barcode, metal, or RFID tags for any number of products, including those from other manufacturers. These custom tags can be used to identify part numbers, size, length, components, application data, and other specific information, enabling fast, easy, and exact replacement of parts.
Source: Parker Hannifin