New Tracked Crane from Messersi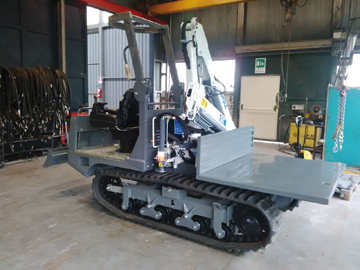 Messersi S.p.A. a world leader in tracked construction equipment has introduced a new tracked crane. Based on the successful TCH2500 tracked carrier the addition of a 7.0 m crane and blade allows municipalities, utility and oil and gas companies added versatility for difficult access applications.
With a 2.5 t payload, reversible drivers station, 48 hp Kubota diesel engine and rocking roller track design, ease of use and dependability are ensured.
The same carrier can also be equipped with Messersi's solar panel cleaner to ensure efficient solar panel operation.
Source: Eastern Farm Machinery Ltd.

Watch the video: