Reduced Carbon in Infrastructure Projects Can Also Reduce Costs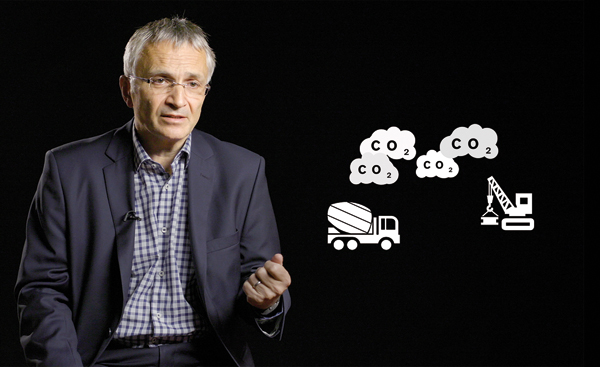 When you reduce carbon you can also reduce costs, but you need to consider it at an early stage. Mike Putnam, president & CEO of Skanska UK, is clear about what has to be done to reduce carbon in infrastructure projects.
"You can't just tackle carbon when you're part way through a project – because the die is already cast. What you need to do is start up-front when you're almost got a blank sheet of paper, and say 'What can we do to take carbon out?'," he says in the latest episode of Construction Climate Talks.
Mike Putnam is also Chair of the Green Construction Board which developed the Infrastructure Carbon Review, which sets out a series of actions to achieve carbon reductions of 24 million t/y from the construction and operation of the UK's infrastructure assets by 2050, yielding a potential net benefit of up to £1.46 billion ($2.5 billion) per year.
"What we have been able to demonstrate is that by going at the low carbon, trying to take carbon out of construction – whether it's in the capital phase or the operational phase – it has the added benefit of reducing cost as well," he adds.
Mike Putnam says that it is also important to build a culture where everybody involved in the business and across the industry really understand what the green agenda is all about.
"It's only collaborating across the industry that will bring the whole industry up to a much higher level," Mr. Putnam says.
See Mike Putnam talking about taking carbon out, rewarding success and collaboration, in the 10th episode of Construction Climate Talks. The Construction Climate Talks series, produced by the Construction Climate Challenge initiative, highlights some of the most important issues in climate sustainability today.
The Construction Climate Challenge (CCC) is an initiative hosted by Volvo Construction Equipment to promote sustainability throughout the entire construction industry value chain and provide funding for environmental research. The CCC is a part of the Volvo CE commitment to WWF's Climate Savers Program.
Source: Construction Climate Challenge