MAN Engines Increases its Commitment to the Americas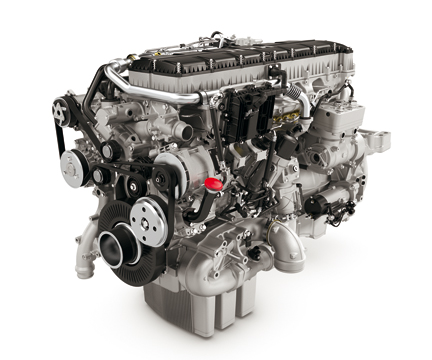 MAN Engines presented a selection of products from its engine range for construction machinery and technology, as well as for power generation, at the IFPE fair in Las Vegas in March 2017. As such, the engine department of the German commercial vehicle manufacturer MAN Truck & Bus is signaling its intention to significantly expand its business as an engine supplier for off-road applications and energy production/ generator sets in the American market.

MAN Engines develops, produces, and sells a wide range of efficient diesel and gas engines, as well as axles and transfer cases, around the world for extremely varied applications in many industries. MAN Engine's motivation for becoming more active in the U.S. is based on its existing access to the market, which it has enjoyed for more than 20 years through its subsidiary, MAN Engines & Components, Inc. in Pompano Beach, Florida.

"Thanks to our quality products developed in Germany and our decades of market expertise as an American company, we see ourselves as the perfect engine partner for all OEM manufacturers interested in volume business," said Ricardo Barbosa, CEO of MAN Engines & Components Inc..

The company's commitment will be further underlined by the appointment of Jürgen Haberland, an industry expert and currently head of Off-Road MAN Engines, as Business Development manager in the U.S.

As a division of MAN Truck & Bus, MAN Engines benefits considerably from the large-scale production experience which this leading European commercial vehicle manufacturer can call on with regard to sophisticated components and the latest technology.

Building on this strong foundation, MAN Engines provides the required technology and products for new partnerships in the field of construction site and mining vehicles. MAN Engines covers a power range from 400 to 1,110 hp with 3 engine series D2676, D3876, and D2862 in 12.4, 15.2, and 24.2 l capacities. The engine dynamics are adjusted to match the particular application using wastegate turbocharging or variable turbine geometry. In this way, MAN diesel engines provide sufficient charging pressure and dynamics for wheel loaders, excavators, dump trucks, and mobile cranes, even at low revs in the efficient engine speed range.

MAN Engines also sees many potential applications for stationary gas engines in energy production and combined heat and power generation in public facilities, industrial applications, and homes. Thanks to the potential for saving energy in these applications, and the resulting cost savings, this sector offers a lot of promise. In addition to considerable experience in combined heat and power generation in the U.S. alone, MAN Engines also has wide-ranging experience thanks to its position as the market leader in Germany, with many thousands of installed engines. As such, the company offers the corresponding product portfolio.
Source: MAN Truck & Bus